The idea of logistics in the fourth industrial revolution, commonly known as "logistics 4.0," was unclear a few years ago but is progressively becoming more acknowledged now. The logistics service system is actively being penetrated by technology, both as solutions and service providers. However, the number of domestic logistics companies who are interested in making investments and implementing new technology in logistics in their operations is still modest, which has an impact on both competition and operational effectiveness.
How does technology support the logistics
The impact of the Covid-19 pandemic led to the formation of a digitally connected marketplace. This motivates retailers, e-commerce platforms, and delivery service providers to continually develop in order to fulfill the evolving expectations of customers. To address this issue, numerous businesses in the logistics sector have implemented breakthrough technologies like artificial intelligence (AI), automation, big data, and the internet of things. These technologies have allowed them to scale up, offer safe, satisfying services while reducing costs, or even find new sources of income.
Particularly, enterprises may reduce delivery costs, enhance resource utilization, and ensure fast decision-making thanks to solutions for managing logistics operations that are powered by automation and artificial intelligence. Additionally, AI-powered route planning systems can take into account parameters like cost, fuel consumption, third-party logistics (3PL), performance, volume order number, delivery type and kind, distance… to establish a delivery route that is both efficient and affordable. This lowers operating expenses and raises profit upon every order.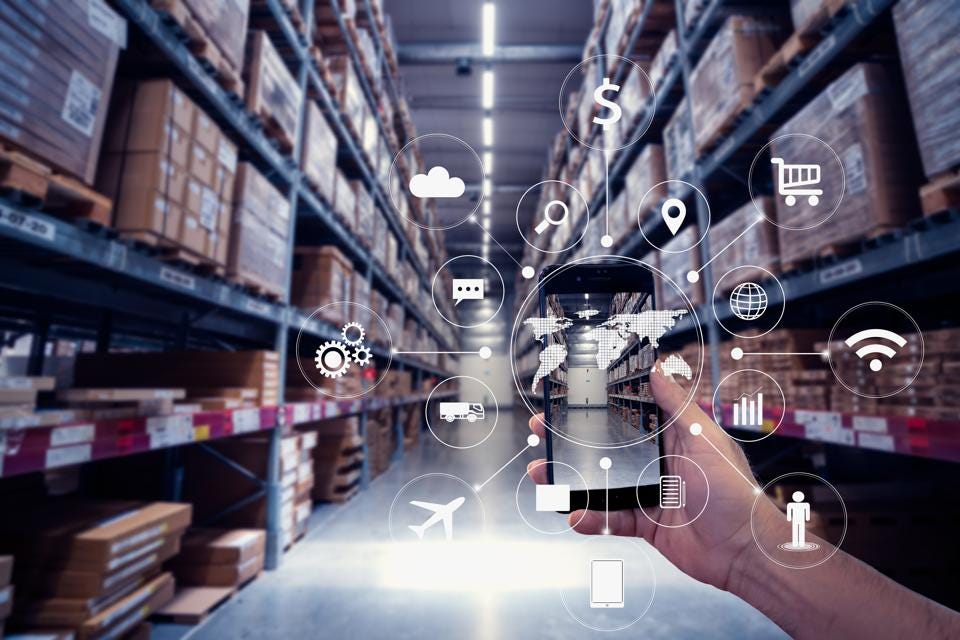 Businesses may benefit from a 14% decrease in last-mile delivery costs and a 13% increase in the amount of goods delivered per transportation when technology is used in logistics operations. Additionally, by using intelligent route planning, these revolutionary technologies allow logistics companies and service providers to further optimize costs and boost delivery productivity.
Difficulties in applying technology in logistics
Looking for a good technical solution
Vietnamese enterprises find it challenging to choose the most suitable supplier since there are so few companies offering logistics technology solutions.
As a result of the high cost of major software obtained from abroad—typically not less than $100,000 USD—many businesses that offer forwarding services still do not have international freight forwarding management software (FMS). However, there are vendors selling FMS software that was created in our nation for about $1,000, but clients are concerned about its stability and dearth of features. This makes it difficult for both foreign and domestic suppliers to survive because either way they will not have enough sales to develop in the current market.
Capital and effective investment requirements for technology in logistics
A quality technological solution is a requirement, but organizations frequently need to determine whether their technology investment will yield a profit. The second and toughest challenge to overcome is this payback period — for example, the payback time. Enterprises have been searching for answers for a while now, but more than a year later, they are still at a loss for what to do because the economic goals have not been met.
Bank loans and internal resources are still frequently used to finance equipment acquisitions, but these options come with fees, and the needed payback period for technology investments is no longer than three years. Due to a lack of precedent and experience, it is difficult for domestic businesses to make investment decisions whether productivity will boost or other benefits would result from the use of technology.
Personnel for management, operation, and maintenance
Choosing a solution is complicated since many businesses have a team of administrators and leaders that are unable to keep up with new knowledge and information about technological applications . Moreover, maintenance staff lacks the necessary training and suppliers frequently struggle to provide the efficient online maintenance and troubleshooting help.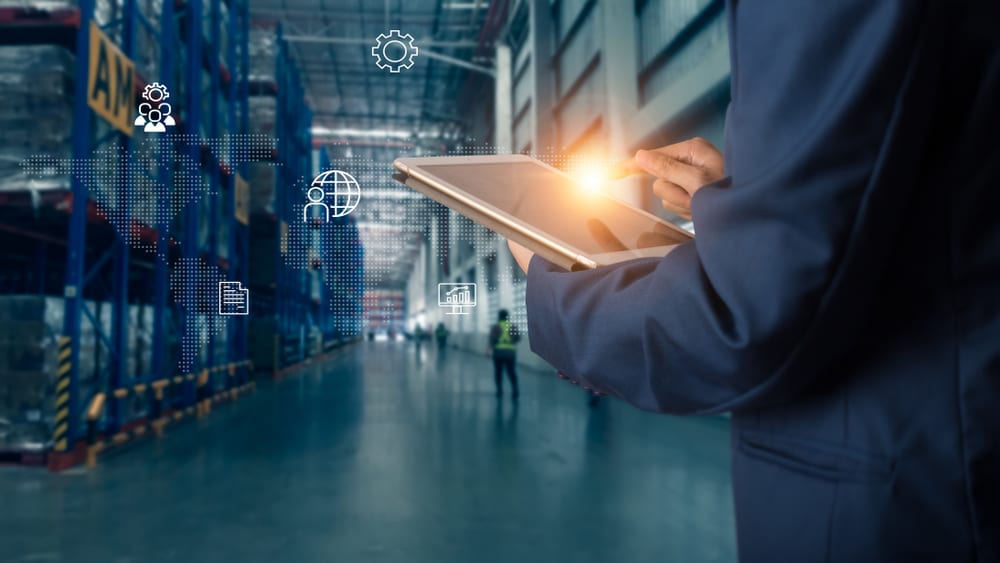 Inadequate managers and consultants for technology application
Domestic businesses do not typically invest in consulting or project management of technological applications, so the project management consulting market for logistics is still generally modest and rudimentary.
Proposals to enhance the application of technology in logistics 
Create targeted initiatives to increase the capability of logistics service providers through the application of technology with specified performance indicators, such as speed, accuracy, quality, and service level. 

Support activities for applied research, training, and technology in logistics transfer to develop skills in applied automation system design, system integration, installation, and maintenance for transportation and warehouse management.

Support financial resources or initial operating circumstances for businesses developing logistics e-platform solutions and similar applications.

To benefit from technology resources and the region's expanding connections, investigate and put into practice existing solutions created by international and regional partners.