The logistics infrastructure system includes physical infrastructure such as transportation systems, wharves, etc., and soft infrastructure such as human resources, policy systems, and laws. , procedures, etc. To develop, and manage well and effectively all those infrastructure systems, it is impossible not to care about IT application In Logistics. Since information on the flow of goods is crucial in the new economy, digital soft infrastructure is essential for commerce.
Benefits of IT Application in Logistics
The following are some basic benefits that businesses get after applying information technology in the logistics industry.
Cost reduction
Utilizing information technology to assist businesses in reducing costs associated with product manufacturing and distribution is one of many excellent benefits. Businesses can reduce spending in a variety of ways thanks to the application of information technology, including:
Transportation costs

Labor costs, improve labor productivity

Make the most of the available resources, avoid the waste of materials, thereby reducing the cost of raw materials.
Improve service quality
Automation, which replaces manual labor with machines and information technology, will help reduce costs by operating logistics activities. Additionally, IT Application In Logistics to conduct negotiations and exchange information between both buyers and sellers is more economical.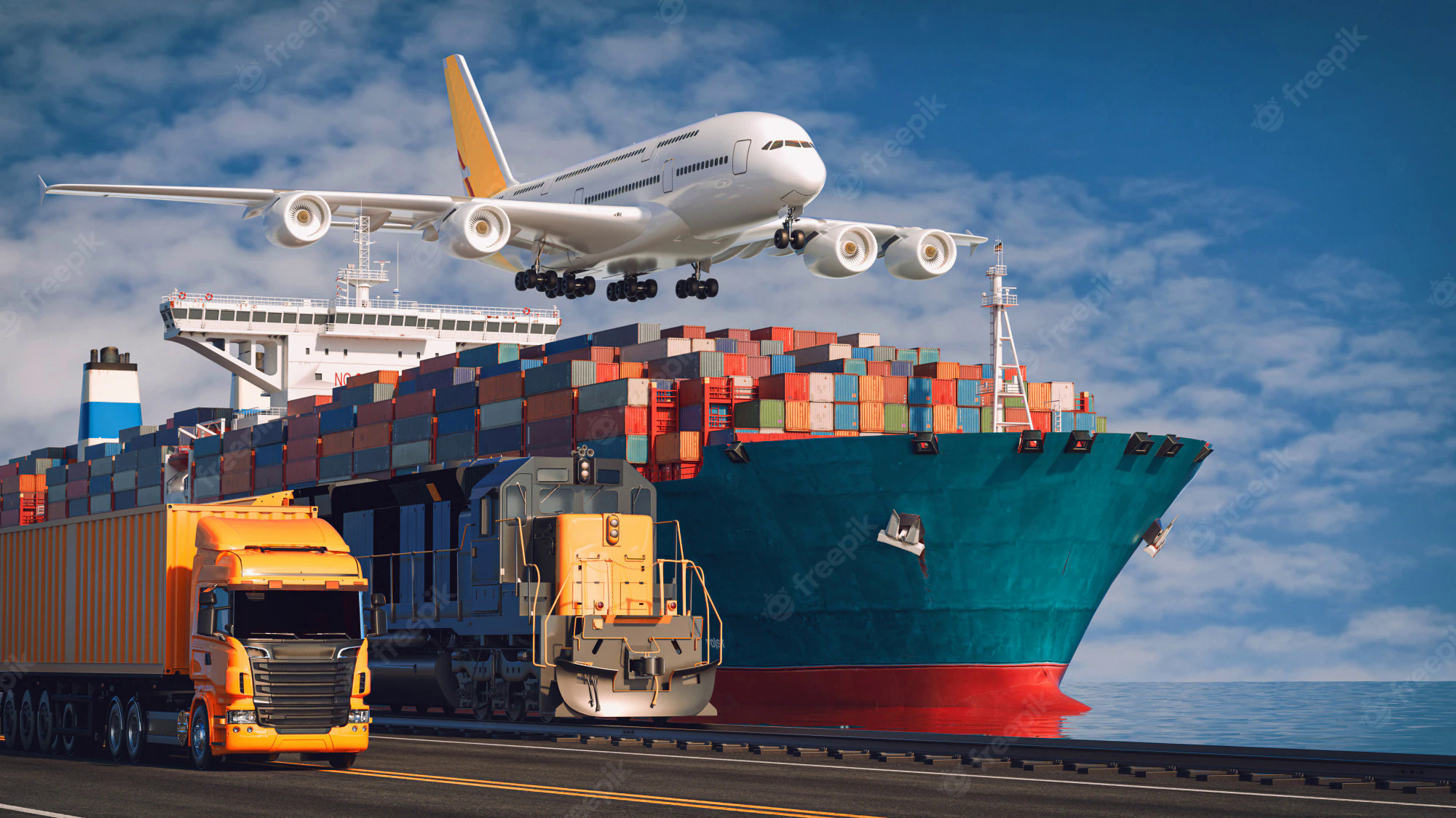 Storage of data for forecasting, analysis, and statistics
Businesses often use software for data storage. These programs facilitate firms to compile statistics, evaluate their operational environment, and create forecasts using statistical data. This application's benefit helps businesses in preventing waste and loss that could result from the manual archiving process.
Increase "on-demand" to cut down on redundancy
The IT Application In Logistics also supports businesses to make reasonable plans, optimize the available resources and avoid redundancies. Warehousing, shipping, and order tracking costs also work well.
Synchronize information
The application of information technology in the logistics industry also helps companies synchronize information. From there, effectively manage information and data pertaining to the shipping procedure, the origin of the items, orders, etc. Enterprises are capable of handling risks and incidents that can arise while they are operating.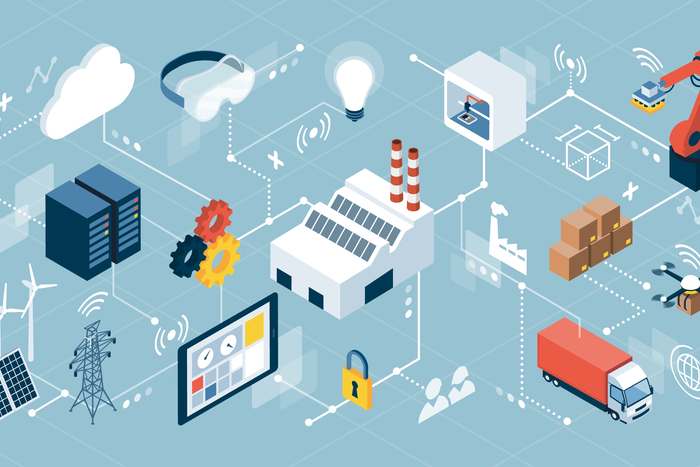 IT Application In Logistics: Can't Wait
With undeniable benefits, surely businesses operating in the field of Logistics want to apply modern information technology to their businesses. So how exactly are these applications?
Application of IT in State Management of Logistics
State management of logistics can apply information technology in the following aspects:
E-invoices have been incorporated into the organization's application by some government entities in the logistics sector. In the acquisition, sale, and provision of products and services, electronic invoicing have taken the place of earlier paper invoices. The use of electronic invoices aids firms in reducing invoice costs by 80% and payment times by 90%.
Customers do not need to go to the counter to receive a delivery note or wait for an invoice to be mailed as before. They can be received anytime and anywhere, as long as there is internet. Electronic invoice application also helps port businesses save time searching for invoices, secure information, store and manage invoices better, avoiding loss.
The application of information technology in ensuring maritime safety can include activities such as: building an automatic tidal signal station system, building charts, modernizing the maritime signaling system, building an e-portal…
Users will enter information and send documents to State administrative agencies online after using information technology to undertake digital check-in procedures for ships. All transactions in the process of processing records and providing services to users are done online. To update and store information about ships that have entered the port, the devices will use internal software. Then, apply internal software or the portal of the appropriate authorities to proactively examine the vessel's records and paperwork as well as the credentials of the crew members on board.
This process is carried out right away after receiving the online declaration through the Portal in order to provide a basis for managing the processes for vessels to enter and depart the port.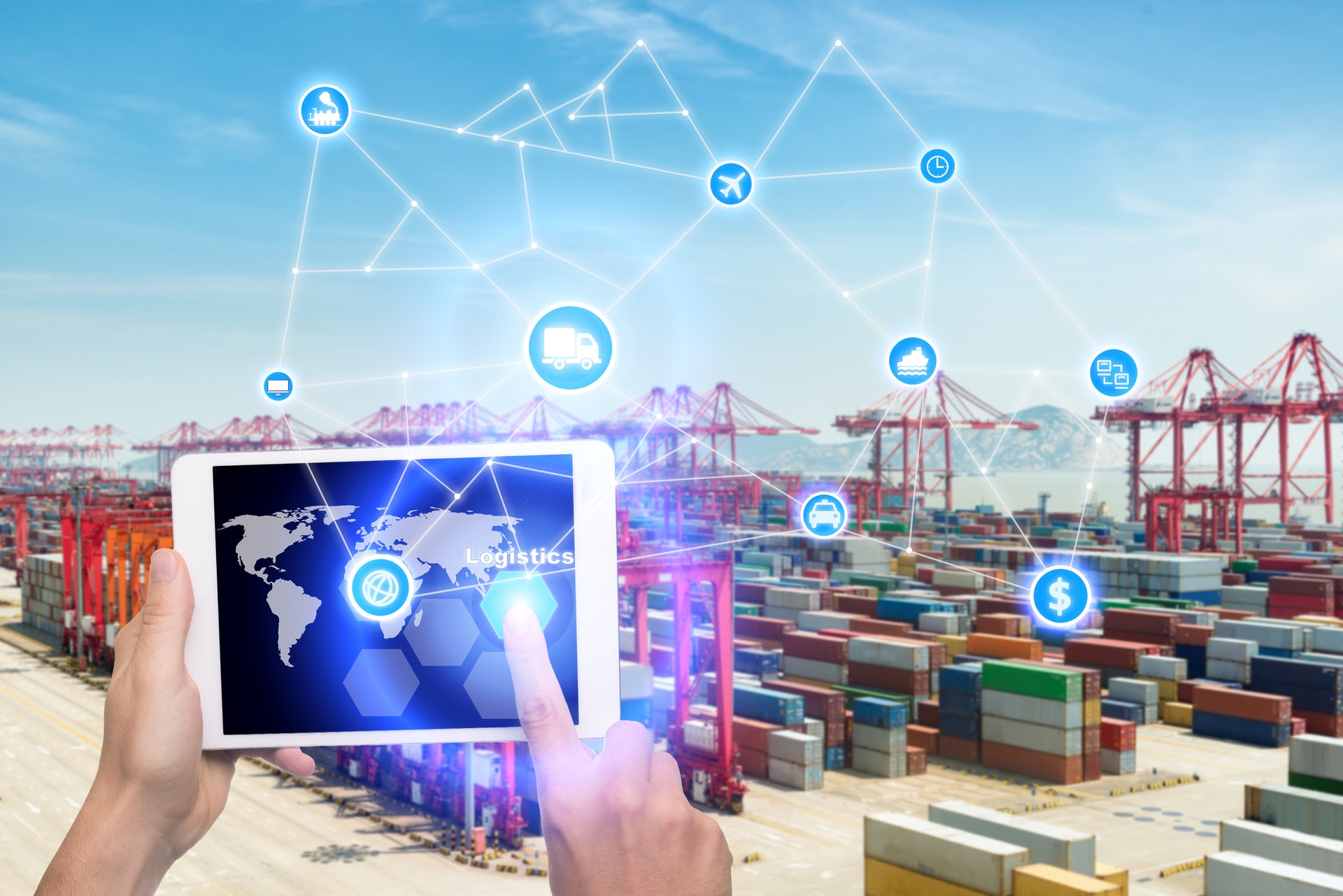 Application of IT in Enterprises
Currently, although IT Application In Logistics has become popular, not many domestic enterprises have applied this. However, companies constantly strive to gradually implement contemporary information technology in their operations. The four sectors now using the most advanced information technology are as follows:
Applications in road transportation include companies like Grab, Be, Gojek, etc.

Express delivery, last-mile delivery, and e-commerce warehouse automation:  like Lazada, Shopee, Sendo, Tiki, etc. are among these.

Operating system and production automation: A few major manufacturing firms have used this technology to implement lean production, utilizing robots in the manufacturing and sales processes.

Artificial intelligence, automation, and information systems combined: Companies will use this technology to manage their supply chains from the sourcing of raw materials to the delivery of products to the customer.