In the early years of the 20th century, most aquatic transport vehicles were still rather basic in form and unspecialized. In other words, all cargo is stored together in the ship's hold or on the deck. However, cargo ships are becoming more and more contemporary as the maritime industry continues to develop. At the moment, bulk carriers play a significant role in sea transport. What is bulk cargo? What is a bulk carrier? Let's find the answers to these questions with Infinite through this article!
What is bulk cargo?
Bulk cargo is defined as cargo that is delivered in large quantities and is not often crated, bagged, or boxed. For this type of goods will be directly stored through the cargo compartments of trucks, trains or ships.
Bulk cargo is classified into 2 groups as follows:
Group 1: solid bulk freight that may include dry cargo, tiny particles, or both. Large quantities of this kind of bulk cargo, such as food, flour, bulk seeds, coffee, agricultural products, stones, and materials, will be transported on board.
Group 2: liquid bulk cargo, which includes products like water, crude oil, chemicals, and petroleum that are transported safely by tankers, ships, and railways.
What is Bulk Carrier? 
Bulk carrier is a specific kind of ship with a very big operational capacity for delivering commodities across the world. They can transport goods in the form of raw, dry (bulk cargo), such as coal, iron ore, grain, sulfur, scrap that aren't bagged or packed at all. They are kept by the waterproof cargo holds of the ship.
Specialized bulk carriers are single-deck, solidly constructed ships with side tanks and hanging tanks on either side of the cargo hold to help reduce cargo hold area and readily change the ship's center of gravity as needed. The ship has a sizable hatch that facilitates loading and unloading. When handling freight, the reinforced cargo hold will be able to bear the impact of both equipment and cargo.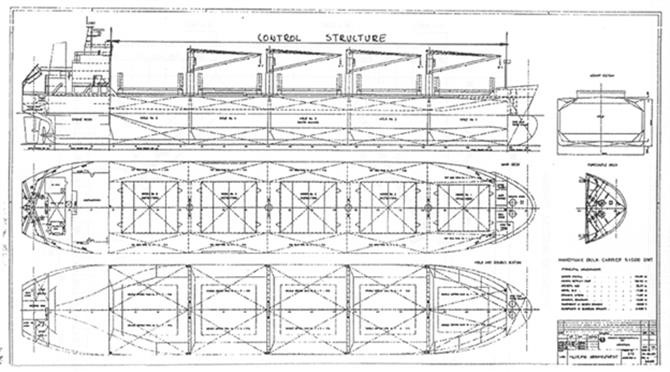 Bulk carrier comes in two main types
Bulk ships with cranes are useful for transporting and loading cargo in ports without container port machinery. Bulk carriers have a capacity of about 25000 DWT (Handysize), medium-sized ships (Panamax—ships built to through the Panama Canal) have a capacity of about 75000 DWT, and there are enormous ships with a capacity of up to 20000 DWT (even some ships are much larger).

Bulk carriers without gearbox: the size and capacity of this type of cargo ranges from 20,000 DWT to 200,000 DWT.
For Capesize ships, there are several classifications such as:
Kamsarmax:

is the largest vessel that can enter the ports of Kamsar, Equatorial Guinea, with a capacity of about 75000 DWT.

Newastlemax:

is the longest vessel that can enter the port of Newcastle, Australia, with a capacity of about 185000 DWT.

Setouchmax:

is the longest ship that can navigate to the waters of Setouch, Japan with a capacity of about 203000 DWT.
Many VLCCs (Very Large Crude Carriers) are being converted into VLOC (Very Large Ore Carriers) ships with extra 200000 DWT capacity in response to the rising demand for freight transportation. The life of these ships is considerably less than it was intended to be because of the intensive cargo handling.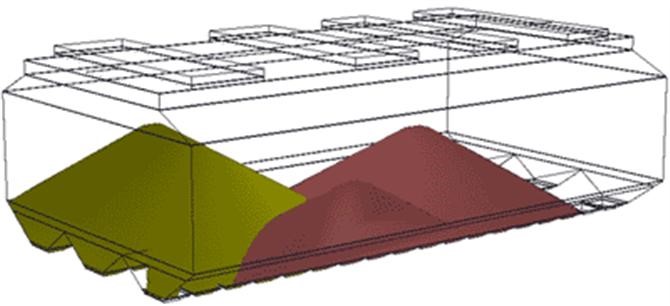 Common sizes of some bulk carrier
Handysize: 20000 DWT- 40000 DWT

Handymax: 40000DWT- 50000DWT

Supramax: 50000DWT- 60000DWT

Panamax: 60000DWT- 80000DWT

Post-Panamax: < 125000 DWT

Capesize: 125000- 200000 DWT
Specialized bulk cargo handling equipment
To maintain safety and simplify the procedure, specialized bulk handling equipment must be used throughout the handling of bulk cargo. Here are a few well-known equipments:
Gantry crane:

This is a type of wharf equipment used to load and unload packages, general cargo, and even bulk cargo in seaports. It facilitates loading and unloading of cargo since this kind of equipment frequently has a large reach and is highly flexible in its rotation.

Gripping bridge:

Specialized equipment for loading and unloading bulk cargo with light weight and no specific structure such as cotton, ore, sand, etc., out of containers, ship tunnels,

Forklift:

This is a gasoline or electric powered vehicle specialized to support the lifting and moving of goods from one location to another, at a certain height depending on the intended use.

High platform:

This is a device that acts as a cargo rack, helping to create a flat surface for easy loading and unloading, or connected to a forklift or cable for safer lifting.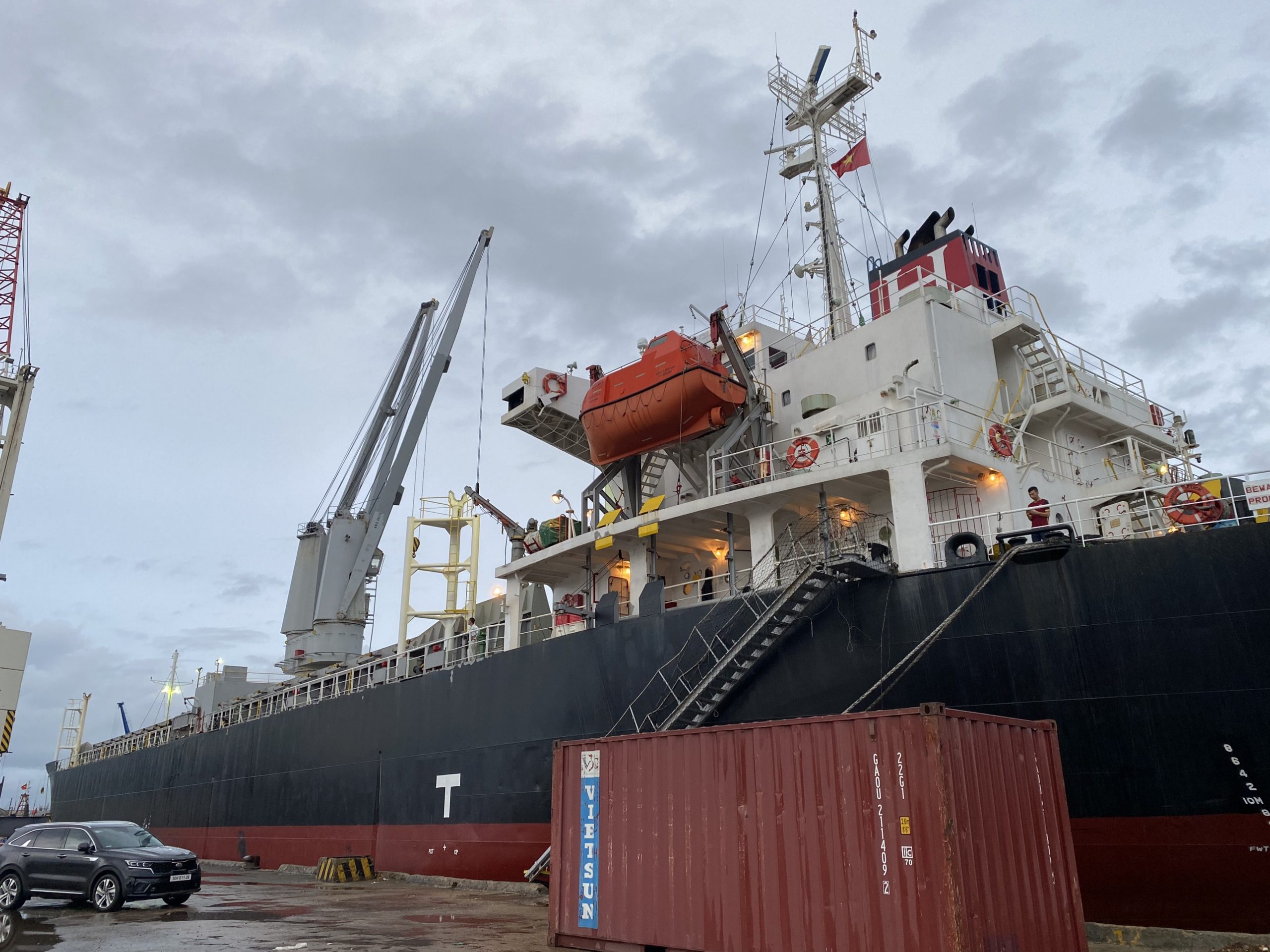 In addition, depending on the nature of the goods, the owner of the bulk warehouse will arrange and use the most suitable equipment.
System of domestic bulk carrier in Vietnam
The Vietnamese railroad system is widely used nowadays due to it being able to meet the needs of domestic bulk cargo transit. Although we have more than 100 bulk carriers, we lack large tonnage ships, which makes it challenging for companies to transport significant shipments. However, the shipping system is gradually recovering; with a variety of boats in various sizes, the average age is typically 10 years old.
The trend of employing domestic bulk shipping services has quickly grown as a result of recent indications that the bulk carrier system is revitalizing itself. Service providers offer reasonable, competitive prices, which helps many businesses reduce expenses and feel secure knowing that their products are being delivered in a safe.
Infinite – The best service provider for Sea Freight
Infinite Co., Ltd provides customers with the most prestigious and quality logistics services. With 14 years of expertise in the transportation industry, Infinite is therefore among the best service providers. Team of experienced professionals and dedicated work will meet all the transportation needs of customers from the smallest packages to bulky shipments.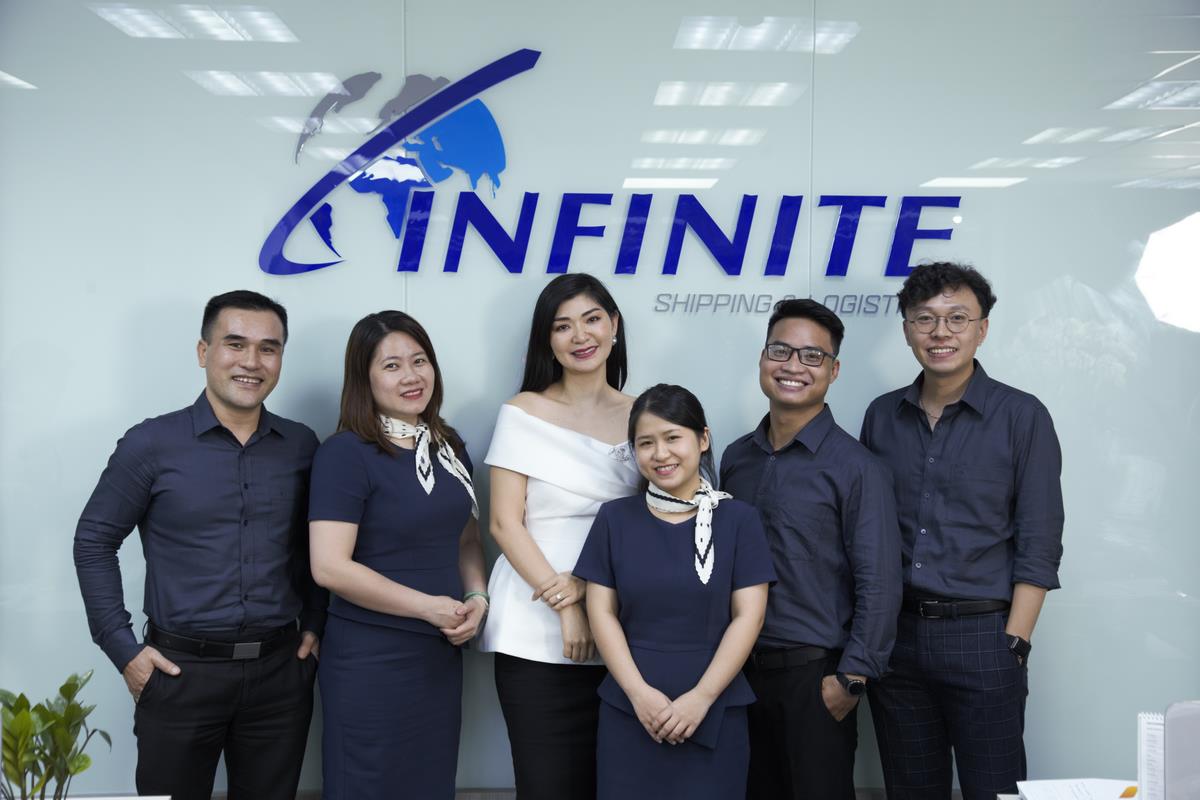 Low cost, fast delivery time and outstanding safety, so this is the preferred mode of transport for many people. You will receive top-notch logistics services from Infinite with various mode such as sea, air, road, etc at the most competitive rates for any kind of cargo you consign, from domestic to international shipping.
When using our service, you will constantly be guaranteed of the security of your goods. Committed to deliver the goods to the specified place and on time specified in the contract with fast sending speed. Staff with many professional skills along with hospitality will assist you as much as we can. Cooperate with Infinite and become a long-term partner, you will get various exclusive discounts.
Contact us
Address: 110 Cach Mang Thang Tam Street, Vo Thi Sau Ward, District 3, Ho Chi Minh City, Viet Nam
Email: info@infinite.com.vn
Hotline: 0283 8230910
Facebook: www.facebook.com/infinite.logisticsandshipping
Linkedin: www.linkedin.com/in/infinite-ils-co-ltd