It can be said that, with the growing economy, the demand for goods circulation between regions, countries or between regions in the world is increasing. It shows the important role of logistics in implementing service chains related to production, storage and distribution of products. Transportation is a key factor in this chain, the quality of logistics services depends not least on the quality of transportation services. When transportation activities are organized to perform optimally, good quality will significantly contribute to improving the quality of logistics services. Let's find out the role of transportation in logistics in this article below
What is Logistics?
Logistics is the process of preparing goods, packing and marking and preserving goods, transporting goods to ports and doing import clearance procedures for goods. On the other hand, Logistics undertakes the delivery and related services of goods for the convenience of the seller or the buyer according to their own requirements. Currently, Logistics intermediary transports goods, to bring goods from production facilities to consumers.
What is freight service?
Freight services are simply understood as transporting commercial goods from one location to another and changing owners. Transporting goods from one location to another is carried out in many forms and by many different means of transport such as trucks, ships, boats, airplanes, etc., on different types of traffic such as roads. land, sea, rail, air.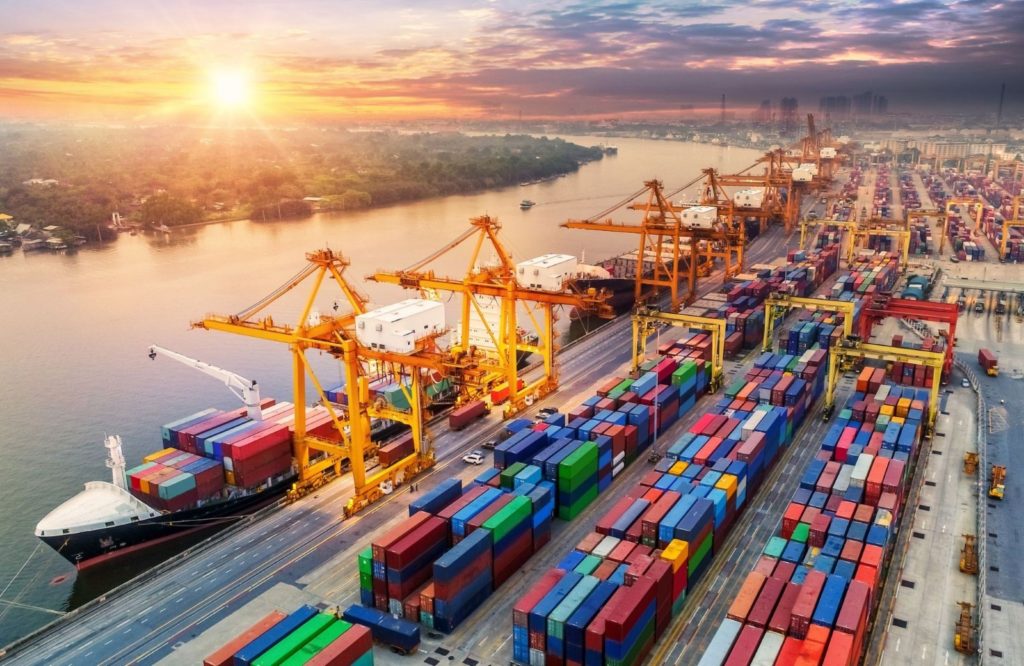 What do freight and logistics have to do with each other?
To understand how freight and logistics are related, first of all, you need to understand the duties of each party. From there, give their link.
Duties of freight services
The task of the freight service is to transport all kinds of goods by many different modes of transport such as road, waterway, air and the goods transported must not be in the list of goods. prohibit.
Most of the time, when using freight services, the party who needs to transport will deliver the goods in a large volume and the party performing the freight service can transport the goods by container, truck or contract of carriage, multi-modal transfer from the receiving location to the final destination.
Duties of Logistics 
Logistics is the service of performing goods receipt, transportation, warehousing, warehousing or customs clearance, paperwork and customer consultation, packaging, marking, delivery. or other services related to goods as agreed with customers for remuneration. In a word, it is easier to understand that Logistics services manage the process of moving materials through the stages of storage, producing products to consumers according to customer requirements.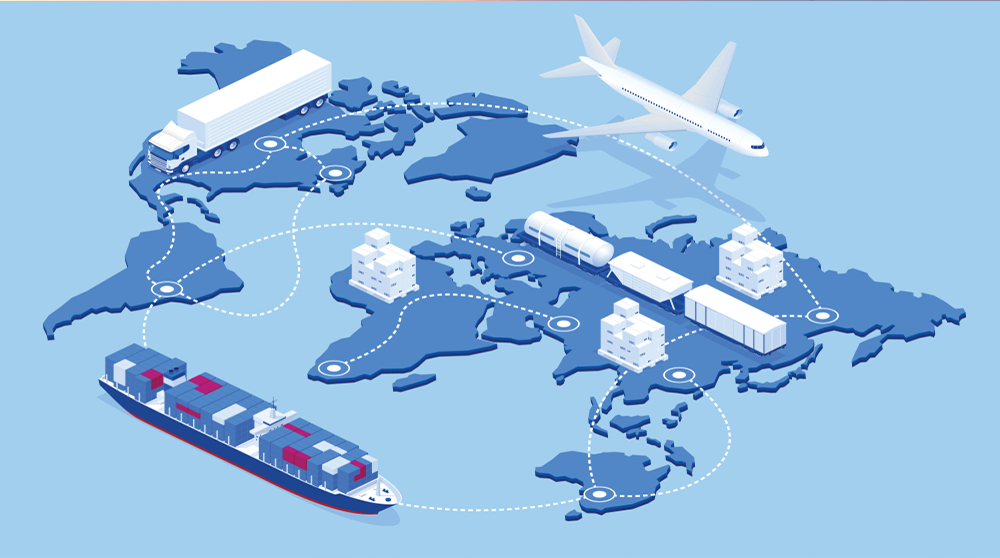 What is the relationship between freight and logistics?
Logistics includes transporting goods and implementing effective control processes, moving goods from points of supply to points of consumption according to customer needs. The role of transportation in logistics is indispensable. The logistics service provider will take care of all stages in the process of forming and transporting goods to the final address. And the service provider needs to ensure, understand the law of transportation to provide a package service. And freight service is a small step, an important link in the entire logistics service.
The role of transportation in logistics
The role of transportation in logistics is the movement of goods from one location to another by human power or means of transport to perform commercial purposes such as buying and selling, storing and storing in the process. manufacturing business.
Transport in Logistics is the connection between production enterprises and business enterprises in many different locations. Therefore, transportation in Logistics also determines the cost and competitiveness of the supplier compared to other Logistics enterprises.
The role of transportation in Logistics:
Transportation costs in Logistics depend on business factors such as warehouses, goods suppliers, retail locations, customers and consumers.

The method of transportation in Logistics will affect the speed system with a higher cost ensuring less inventory, while the slower and cheaper shipping system will meet the larger inventory.

Choosing the right transport method in Logistics will determine the mode of transportation and affect the delivery schedule and the way the goods are packed.

Based on the choice of transport mode in logistics will affect the aesthetics of product packaging.
Transport modes in logistics
To serve the needs of customers, logistics service providers provide diverse modes of transportation and are combined together to save time and costs for customers. And the following are the modes of transport in logistics.
Air transport
Due to the outstanding advantages of air freight for high value shipments, rapid transportation is required to ensure quality. The speed advantages of air transport have contributed to reducing risks in the circulation of shipments, thereby improving the overall quality of logistics services and reducing the cost of loss of goods in the supply chain.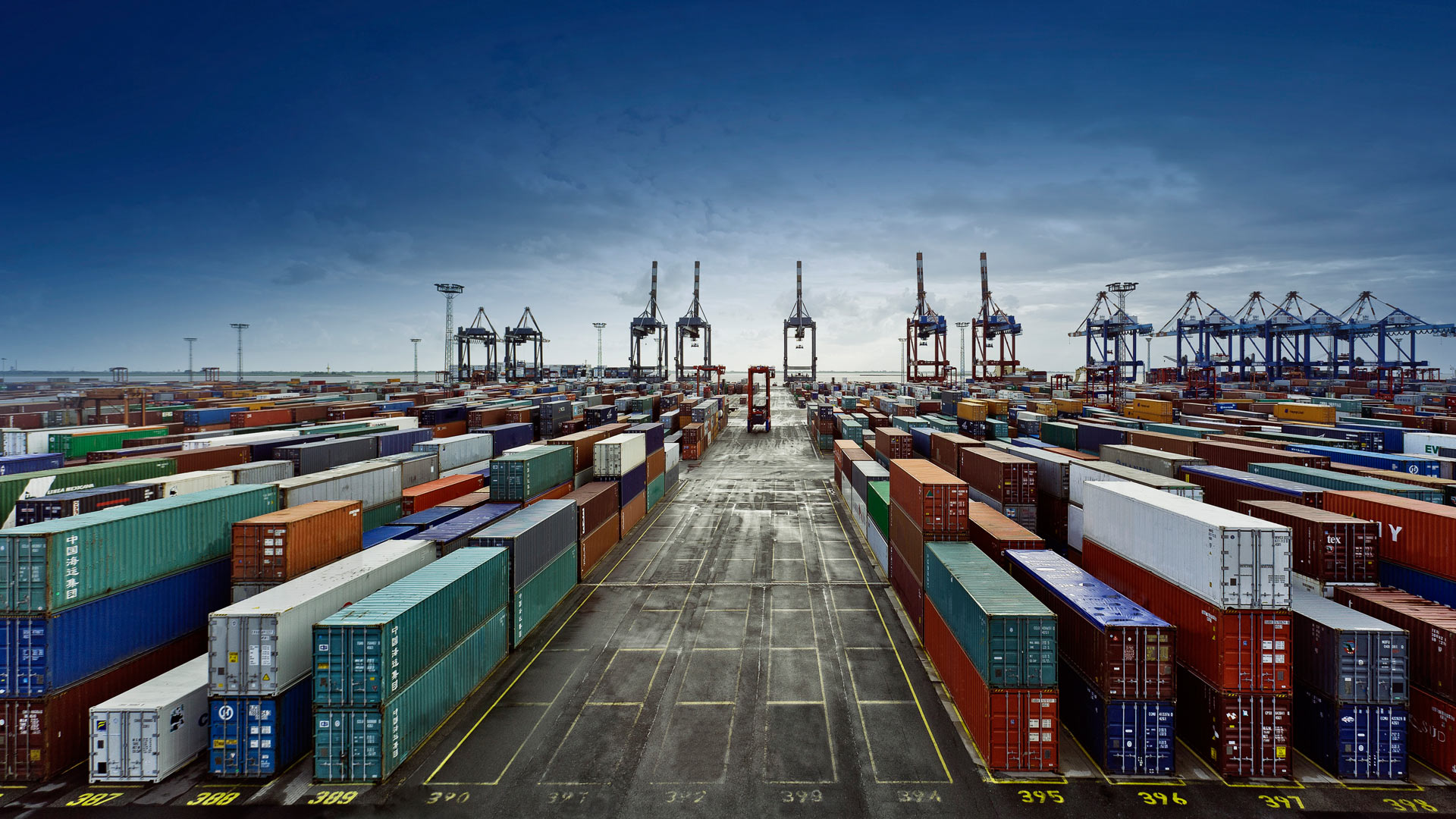 Transport logistics by road
Road transport mainly uses motorbikes and trucks, so it is very versatile in the process of transport goods, regardless of time and there is no specific time limit, just needs to be agreed upon by the parties. Shipping times are subject to change. This is one of the flexible logistics transport methods, applying home delivery, suitable for transporting goods to locations far from ports, stations or loading points.
Rail transport also plays an important role in the movement of goods. Railways can transport large volumes of goods, with stable speeds and lower costs than roads.
Sea freight
This is the most used form of transport in the modes of freight transport because it has many advantages: sea transport has a large carrying capacity thanks to the development of enormous ships, especially world-class container ships; Shipping by sea is considered the top priority in transporting goods between countries since it carries a large volume, so the cost is also reduced
Sea freight is suitable for transporting goods in international trade. In particular, in sea transport, there is an important contribution of seaports. Seaports are transport hubs where all means of transport are concentrated and connected: road, railway, river, air, sea, pipeline. The operational capacity of the seas is a decisive factor for the development of logistics services, especially today's container ports.
Infinite Logistics Service
Low cost, fast delivery time and outstanding safety, so this is the preferred mode of transport for many people. You will receive top-notch logistics services from Infinite with various mode such as sea, air, road, etc at the most competitive rates for any kind of cargo you consign, from domestic to international shipping.
When using our service, you will constantly be guaranteed of the security of your goods. Committed to deliver the goods to the specified place and on time specified in the contract with fast sending speed. Staff with many professional skills along with hospitality will assist you as much as we can. Cooperate with Infinite and become a long-term partner, you will get various exclusive discounts.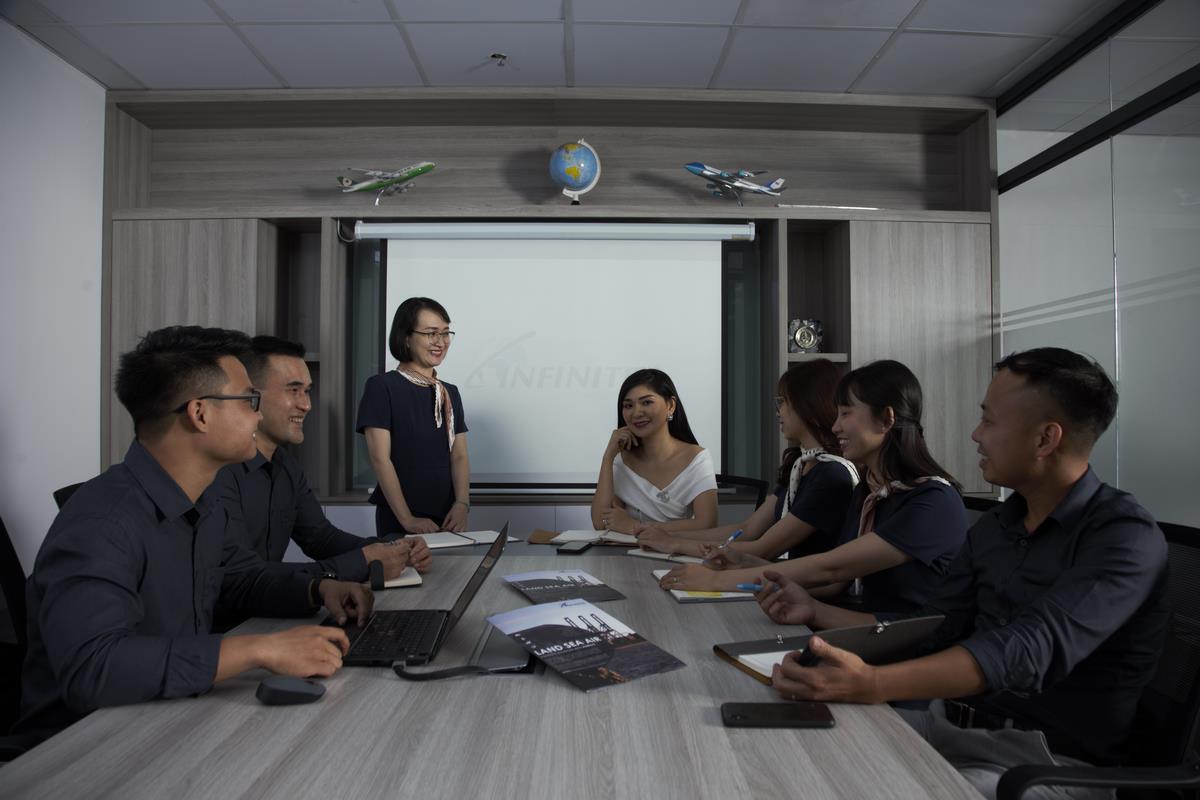 You will be advised and supported with a full package of export procedures including: consolidating, packing, transporting, warehousing, loading and unloading goods, carrying out customs procedures, purchasing insurance, payment, and collecting transaction documents according to your entrustment. Consulting the process of shipping by sea to countries such as the US, UK, Korea, Japan, China,…  in the most inexpensive and fastest way.
Contact us
Address: 110 Cach Mang Thang Tam Street, Vo Thi Sau Ward, District 3, Ho Chi Minh City, Viet Nam
Email: info@infinite.com.vn
Hotline: 0283 8230910
Facebook: www.facebook.com/infinite.logisticsandshipping
Linkedin: www.linkedin.com/in/infinite-ils-co-ltd