In the last 65 years, the ubiquitous shipping container has evolved from being just a dumb box to being a smart container capable of being tracked anywhere in the world, in some cases even to the bottom of the ocean and comes in different sizes and types..
Since the numbers above has been indicated in TEUs, here is a simple explanation of what a TEU is and why is it calculated in TEUs..
The most common container lengths used currently are 20′ (20 foot) and 40′ (40 foot).. Since 20′ containers are the lowest common denominator and easier to calculate in relation to capacities and volume, the term TEU (which stands for Twenty-foot Equivalent Unit) has become an industry standard reference..
The container ships that carry these containers are designed and calibrated in terms of TEUs and the carrying capacity of a container ship is defined in terms of TEUs..
Since TEU refers to a 20′, naturally a 40′ container is considered as 2 TEUs because a 40′ is twice the length of a 20′..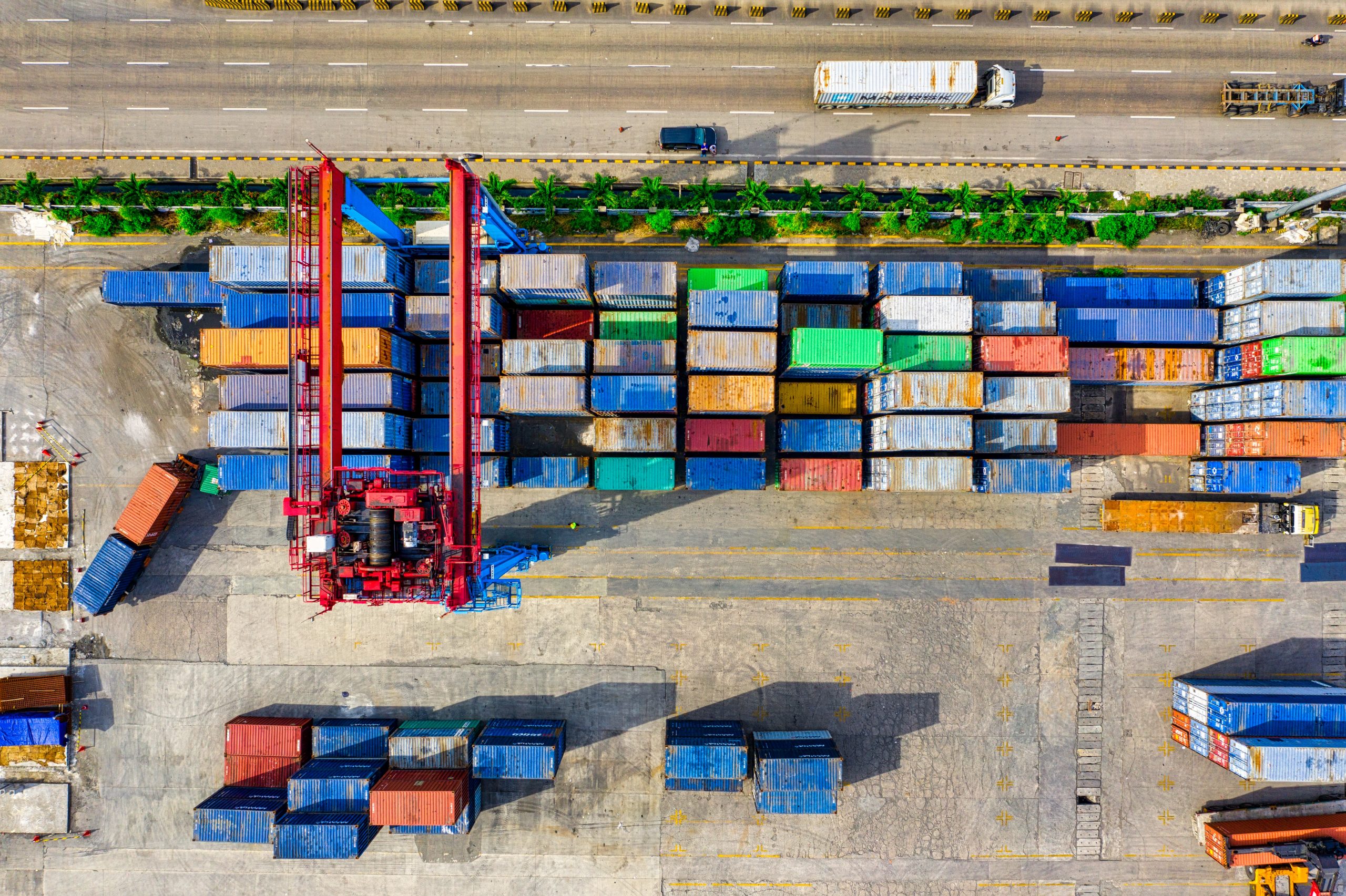 Whether owned or leased, collectively, the containers owned and leased by shipping lines are called "carrier owned container (COC in short)" or line owned container.. The term COC is not used much as in majority of the cases, the container used by the customer is the carrier owned container..
Although not included in the list of core carriers, a VOCC (Vessel Operating Common Carrier – also known as Shipping Line) or an NVOCC (Non-Vessel Operating Common Carrier) are also classified as carriers who also own/lease containers..
There is another layer of containers that are also in operation across the globe and that is a "shipper owned container".. As the name suggests, when a container is owned by the shipper, it is termed as a Shipper Owned Container (SOC in short)..
The difference in definition between the two needs to be looked at a bit deeper..
Why on earth would a shipper want to own a container..??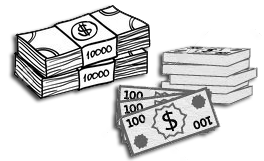 So why would a shipper want to own a container when seemingly the carriers have plenty of containers and also considering that a 20′ container can cost anything between $ 3000-4000 and a 40′ container can cost anything between $ 6000-8000..??
There are several reasons for that and it is also important to consider who the shipper is.. For a carrier, a BCO (Beneficial Cargo Owner – in other words a direct exporter), a Freight Forwarder or an NVOCC may be a shipper..
Usually in such remote projects, the receiver may not have the space or facilities to store the cargo and may use the container as a storage location..
If the shipper uses a carrier owned container, the line will need to charge the receiver demurrage or detention for keeping the container more than the allowed free time..
In a lot of cases where the shipper/receiver know that the cargo may need to be stored for a longer period, they may find it cheaper to rather buy a container, pack it and ship their cargo than use the carrier's own container and pay for demurrage and detention..
Apart from this, in a lot of projects, after unpacking, a container could be transformed into a site office or living quarters for some of the on-site staff..
However, as far as the main carrier is concerned, a container owned by an NVOCC is still a "shipper owned container" for them, because for a carrier, any container that does not form part of their owned, operated or leased fleet is considered to be a shipper owned container..
Which customers will use a shipper owned container..??
As mentioned above, a lot of SOCs are used by project management and project logistics service providers or big engineering firms who used these containers..
However, COVID-19, its impact on global trade and the resultant port congestion, space crunch that all customers are currently facing have forced some of the big BCOs and freight forwarders to buy their own containers and charter their own ships..
It has been widely reported that BCOs like Walmart, Home Depot have chartered ships to handle their own shipments instead of having to depend on the shipping lines and avoid exorbitant shipping freight rates..
Ikea recently became the latest BCO to confirm that it will also start to ship its own goods on its own containers using chartered vessels..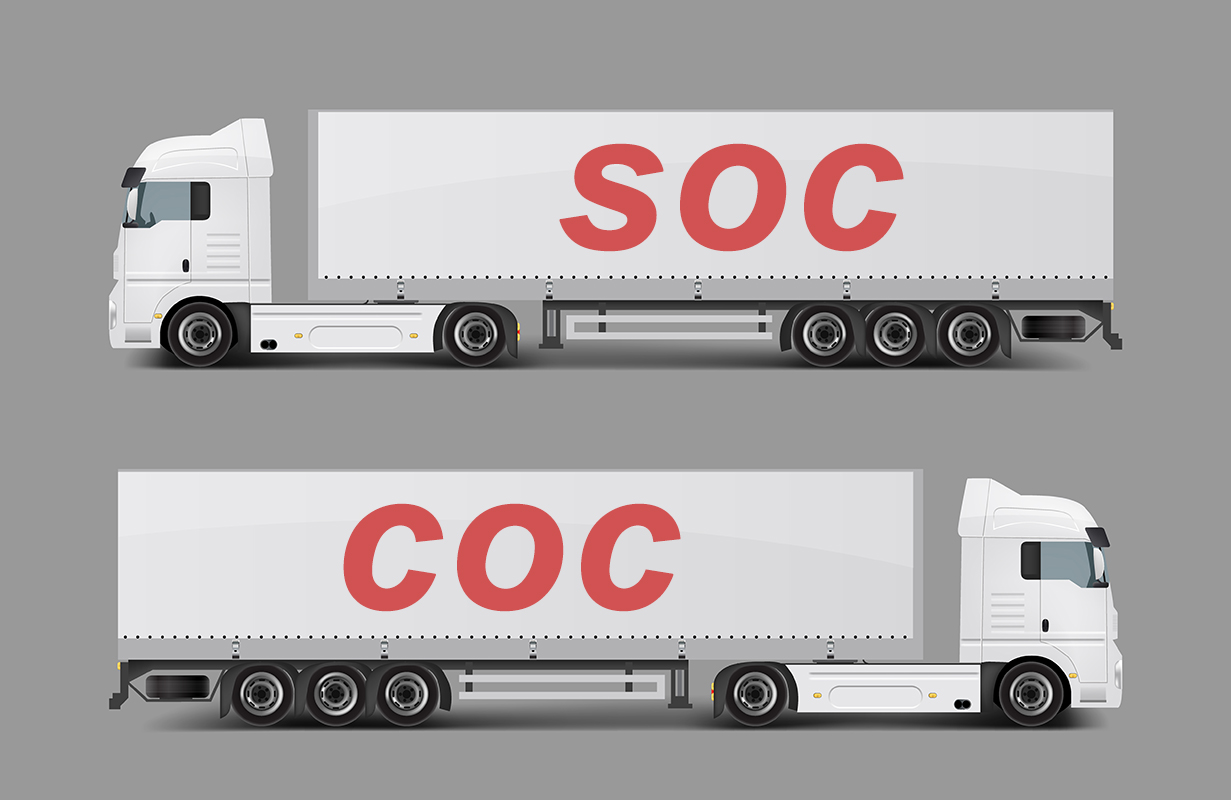 How would one identify a shipper owned container..??
Are there differences in the markings on a container whether it is a shipper owned container or a carrier owned container..??
A carrier owned container will have all ISO and BIC related markings as shown in below image.. A shipper may buy their container from either a carrier, a container conversion company, or a leasing company..
If a shipper buys a container from a carrier, a shipper is expected to replace the decals of the original container especially the container number (prefix – from HLXU to NONE and check digit – from 9 to 6) as shown in below example..
This change is mandatory because the ownership of the container has changed and it therefore cannot have the same container number and logo as the original owner.. The carrier will also deregister it from their fleet..
So if you are looking to buy a container or ship a shipper owned container, remember above..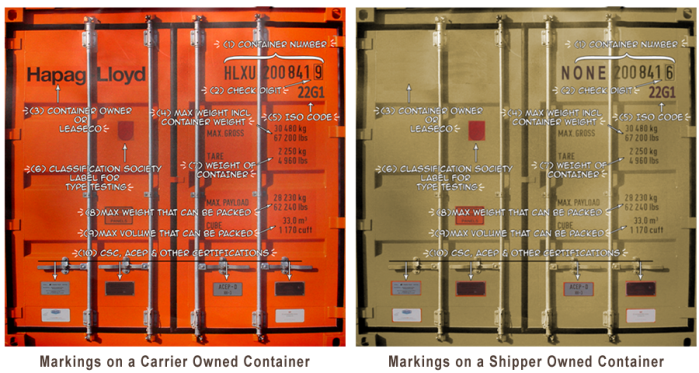 Conclusion
With all the container shipping lines hard pressed for space and equipment, and no immediate solution in sight for the current crunch with predictions for the end of this capacity crunch ranging from 1st quarter of 2022 to half year of 2022, it is very likely that more and more shippers will go the route of Walmart, Home Depot and Ikea in chartering ships and operating SOCs or even piggy back on these BCOs..
There may be times when these customers may have to use the shipping services of the incumbent carriers to ship their containers which will then be classified as shipper owned containers.. It is understood that some shipping lines are encouraging shipper owned containers currently as they run out of inventory which may be stuck in various countries around the world.
—–
(Source: shippingandfreightresource.com)