Transporting goods by container is very different from other methods such as sea freight, air freight, or road shipping. If you are looking for a way to transport your goods, you need to learn about this shipping method. What types of goods are transported by container? What are the characteristics of each type? What are the advantages of container shipping and when should it be used? Let's find out with Infinite about this shipping method.
What is Container Shipping
Container shipping is divided into 4 main modes: Full Container Load (FCL), Less than Container Load (LCL) and combined freight (FCL/LCL or LCL/FCL).
FCL/FCL:

Full-container shipping means that the customer (or the owner) hires an entire container to carry the goods. The carrier receives the whole container from the shipper at the container yard (CY) where it is received and will deliver the whole container to the consignee at the destination CY. When the items are identical and enough to pack 1 container, this is the most economical option.

LCL/LCL:

is the carrier who receives odd shipments from the sender at  container freight station (CFS), packed into one or more containers, transported to CFS at destination and delivered to multiple consignees.
-> Consolidator will compile the erratic shipments from various owners, arrange, classify, and combine them to pack them into containers, seal the lead in accordance with export regulations, and handle customs procedures. They will also load the container to the departing vessel, unload the container at the destination, and deliver it to the consignee.
FCL/LCL or LCL/FCL:

a combination of the two methods above.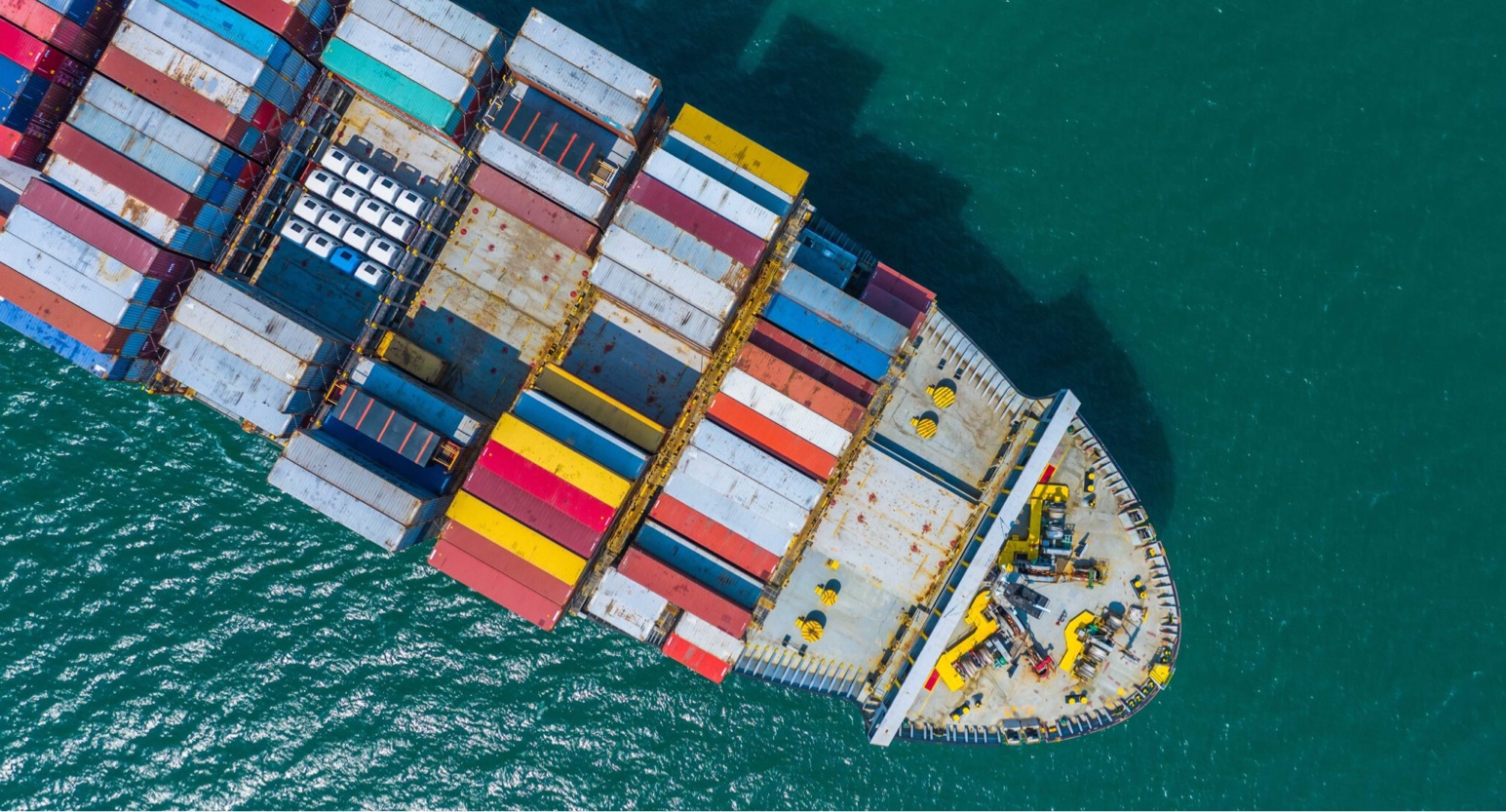 Pros and Cons of Transporting goods by container
Advantages of Container Shipping
Customers are increasingly choosing to ship their goods in containers since it provides so many fantastic benefits, including:
Flexibility
Freight schedule:

A few ports in Africa and Central America, as well as some of the world's busiest ports including Singapore, Hong Kong, Tokyo, Hamburg, New York, and Los Angeles, are exceptions. The other ships all have weekly ship schedules that include stops at Vietnamese ports.

Quantity of the goods:

LCL shipping of retail goods is also achievable with just a few tens of kilograms. It is more practical if you have enough commodities to fill one or more containers. If you have enough commodites to fill one or more containers, it is more practical. The shipment also needs to be at least a few thousand tons in weight if the ship is carrying bulk cargo.
High safety
Strong steel is used in the design of the containers to provide maximum protection for the cargo. The container has only one door and four sealed corners, which the transport operator will cover when the items are being transported to prevent contamination, theft, and damage from the effects of the external environment.
Cost saving
The transportation of goods by container compared to other modes of transportation such as air, rail, and road has cheaper freight rates. Reduce shipper's claims for damage to goods as well as reduce cargo handling costs. Due to the container's high level of security as a way to store cargo, utilizing the entire container also enables the shipper to save money on some additional expenses like the insurance. Obviously, the shipper can also reduce the cost of product packing.
Transporting goods by container helps to reduce transportation costs, contributes to the modernization of material and technical facilities, increases labor productivity, and improves the quality of the transportation industry.
Disadvantages of Container Shipping
The expense of maintaining containers used for importing and exporting commodities is expensive, the volume of the shell is relatively large, the aluminum shell is easily scratched.
Some large, overloaded items cannot be transported by containers; they must be transported by other means.
The cost of facilities is quite expensive
Goods are recommended for Container Transporting
+ Goods with relatively large volume (such as several tens of tons), which can be packed with one or more containers
+ Import and export goods: Most import and export goods are suitable for transporting container goods by sea. These products include Vietnamese staples such as rice, pepper, coffee, cashew, etc. To high-tech products such as machinery, equipment, electronics, etc.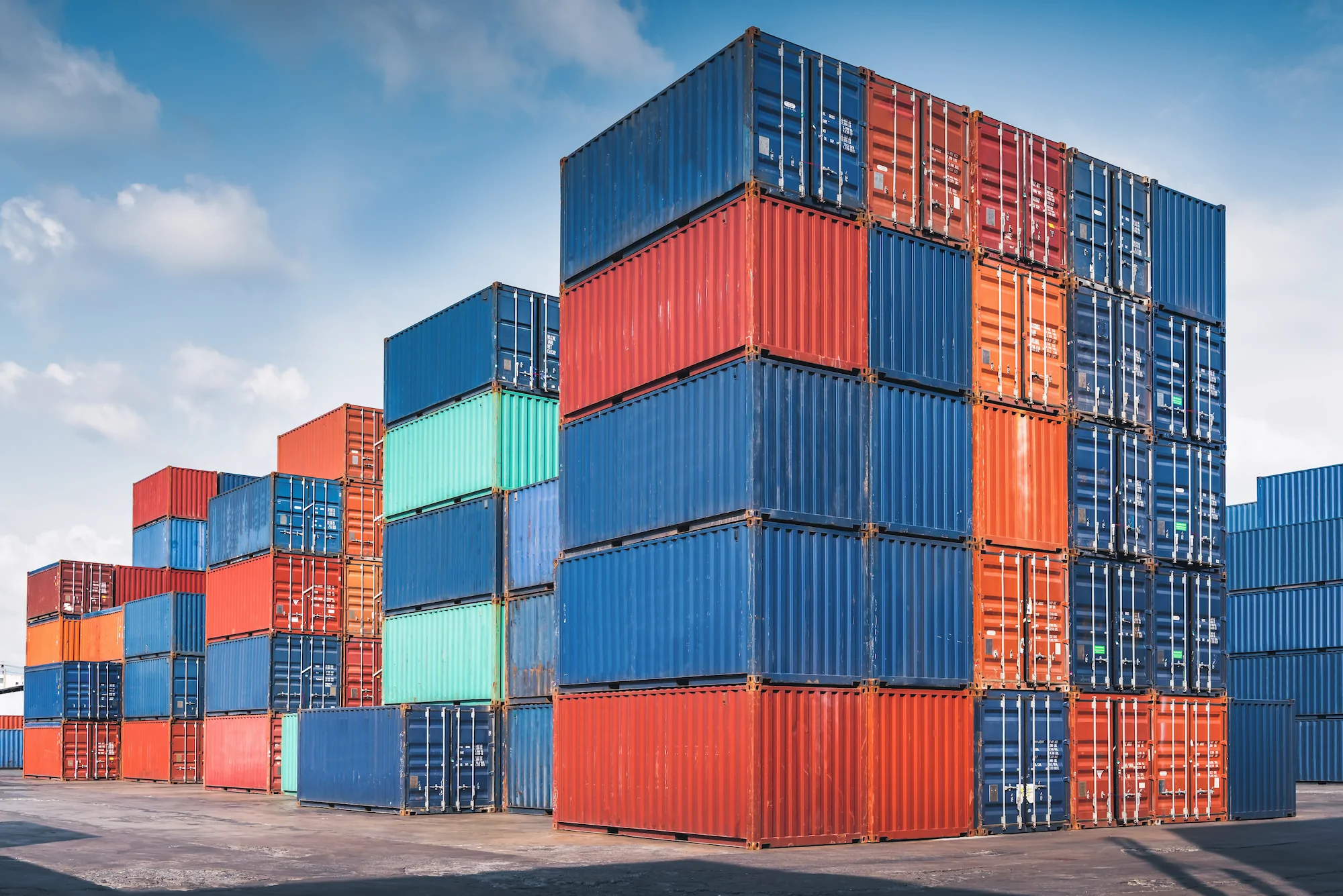 Products cannot be carried by container shipping
+ The shipments of great value, need to be transported quickly such as: jewelry, fresh flowers,  .. these items should be transported by air with high cost but fast and safe.
+ Consignments with large volume (from several tens of thousands of tons or more) such as rice, lime, fertilizer, ore, etc. This item is suitable for transportation by bulk carriers, smaller in size will be suitable for transportation.
+ Specialized containers are still able to carry small-volume goods like automobiles, petroleum gas, and other products that must be transported by specialized ships.
Process of Shipping by Container
You should take the following steps if you decide to ship items in containers:
Step 1: Contact the shipping company to select a vessel for the freight schedule There are numerous carriers to select from, and the majority of trains run at a scheduled frequency, at least once every week.
Step 2: Inquire about shipping fees and associated costs; you must be awar.e of them because they may be substantially higher than maritime freight.
Step 3: Provide the shipping company with the relevant details, such as the name of the goods, the number of containers, the port of departure and destination, the anticipated journey, etc. You will receive the cargo hold agreement from them.
Step 4: Place the items into the container and deliver them to the port.
Step 5: Customs clearance
You can hire a freight forwarder or broker for convenience in hiring ships and transporting goods