The procedure for shipping goods internationally is rather challenging. Your business may struggle to succeed due to complicated regulations, a ton of paperwork, and a variety of other problems. Thankfully, you may take advantage of international freight without worrying about the risks of complicated logistics with the help of reliable freight forwarders. Read this article about reducing risk with a freight forwarder
Why do you need a good Freight Forwarder?
International shipping is probably a part of your operation if you run any kind of multifaceted company that involves many moving parts. If it's not, you can be passing on some lucrative opportunities. International shipping is a challenge that requires a singular, undistracted focus because of the set of logistical challenges and burdens it presents. Given freight forwarders vast knowledge of paperwork, rules, and shipping costs, it is clear why they improve the efficiency of the exporting process.
Most freight forwarding companies have strong transport networks such as air freight, trucking companies, rail transport and ocean shipping. With these inroads, they're able to get affordable pricing for shippers. Since freight forwarders use their skills to finish the shipping process quickly, affordably, and reliably, goods are delivered over routes that are cost-effective.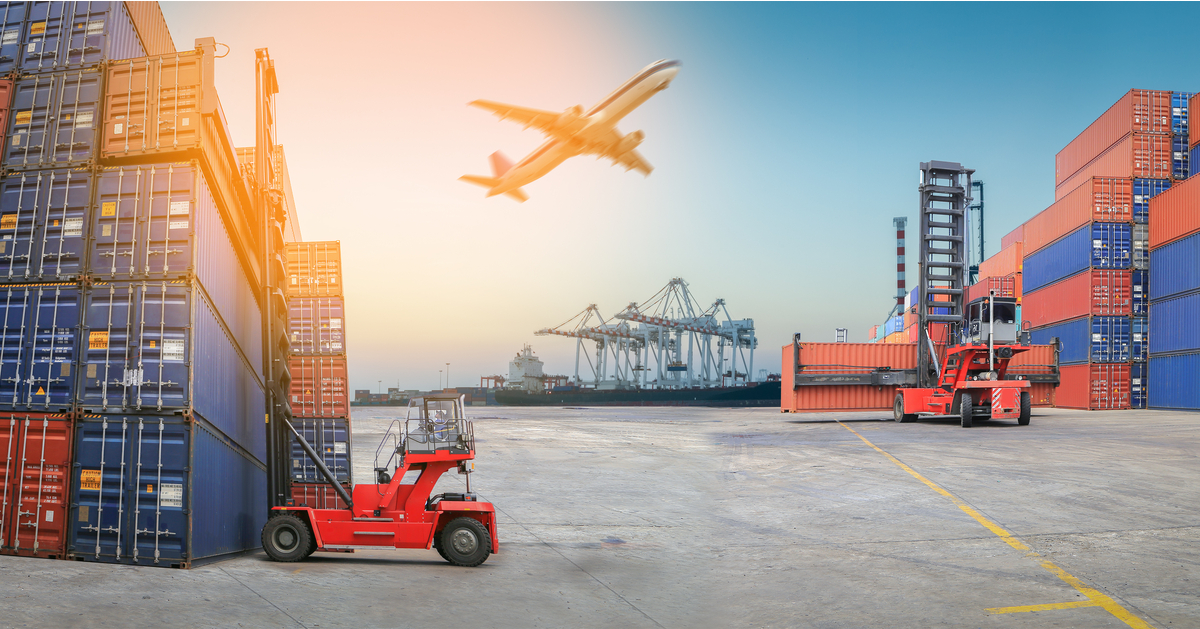 While most people are aware of what a freight forwarder does, which is to act as an intermediary between a shipper and the wide range of delivery options (including air freight, trucks, and cargo ships), a reputable freight forwarder also provides a complete strategy that includes the following services:
Inland freight tracking

Warehousing

Handling shipping and export documents

Reserving cargo space

Negotiating shipping costs

Filing insurance claims

Consolidation of freight

Cargo insurance

Apply for insurance
Freight forwarders frequently ship under their own air waybills or bills of lading.  Documents are usually delivered by the freight forwarders' agents, and they'll provide deconsolidation and freight collection services as well.
Freight Forwarder helps to Reduce Numerous Shipping Risks
There are several problems that your business may encounter while shipping internationally that could cause excruciating headaches and harm to your company. Here are a few risks you can avoid by working with a freight forwarder:
Risk of loss
Once you are shipping goods globally, they are immediately at risk of being either damaged or lost during transport.
The numerous loading and unloading facilities and ports are to blame for this. The networks and connections the freight forwarder has help to ensure best practices and careful handling of the goods. Additionally, the freight forwarders will insure cargo to cover losses and assume delivery obligation
Risk of Customs
Transporting goods internationally means you'll have to comply with a number of complicated customs laws. These restrictions' violations frequently result in steep fines and protracted delays. Additionally, the chances of your goods being confiscated escalate greatly if you don't procure the services of a skilled freight forwarders.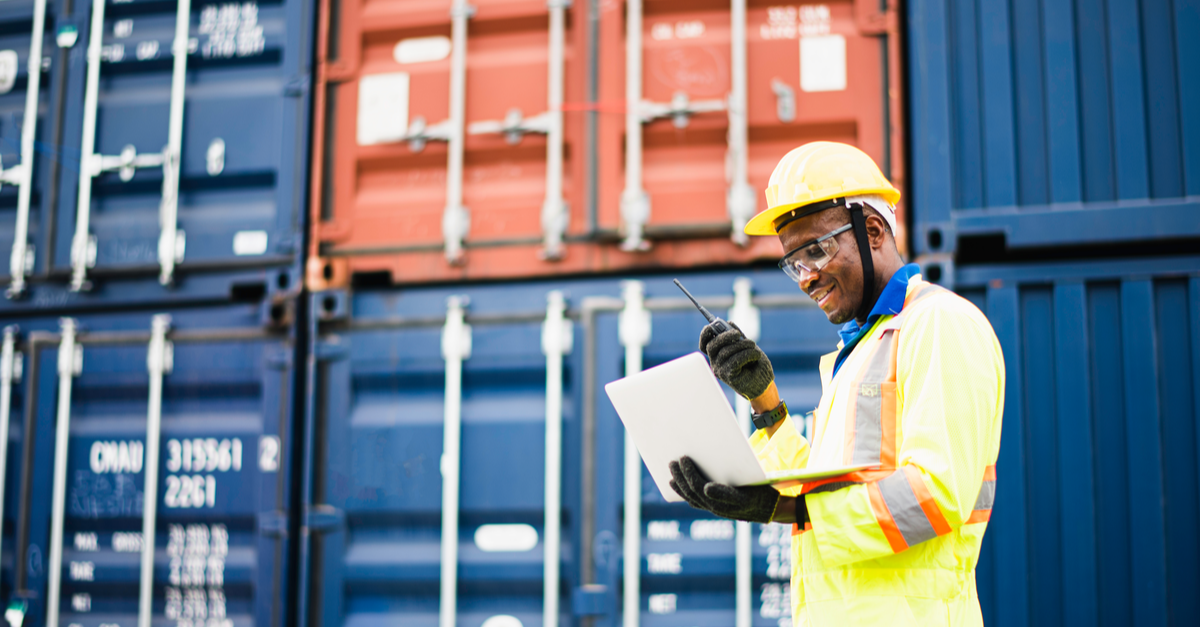 Reliable freight forwarders are very comfortable with customs laws throughout the world and are well-versed in the requisite paperwork, taxes, and customs duties no matter the location. Freight forwarders are great for e-commerce businesses that need to ensure the relevant customs duties adhere to the correct categories of goods since they have an in-depth knowledge of the Harmonized Tariff Schedule (HTS). Additionally, freight forwarders may handle the paperwork and Importer Security Filing required when dealing with organizations like the EPA, DOT, and FDA.
Risk of Financial Loss
There are financial risks associated whenever your business purchases or sells products. This risk is only increased when shipping internationally. Freight forwarders play a critical role in the cost-effective, safe transportation of commodities from point of origin to point of destination.
Any freight forwarder knows how to navigate almost any problem that prevents the shipment of your products, including accidents, conflicts, natural catastrophes, and terrorism.
They'll have established protocols for backup plans that reduce the possibility of financial loss for your company, including insurance policies. To be prepared for any unforeseen circumstances, skilled freight forwarders have a thorough understanding of risk identification and mitigation strategies.
Conclude
If your company is experiencing growth to the extent that you are shipping items worldwide, you will want to ensure that it is done properly.  You must ensure that your products are carried in the most time and cost-effective ways possible while minimizing dangers to your company. With a freight forwarder, your business's international shipping will be done in a way that ensures the best practices and your peace of mind!
Freight forwarder Service from Infinite 
When transporting commodities, you will need a Freight Forwarder In Import & Export of Goods to handle customs procedures and solve any issues that may arise, such as paying tax obligations and managing documents. These professionals will also help you efficiently export your goods to other countries.
There are many forwarding units on the transport market today, so you should carefully survey their prices and accompanying support services. Building a relationship with a freight forwarder will be very beneficial, and all processes will be resolved quickly. Choose a reputable and experienced unit to help you in importing ̃& exporting goods, Infinite with more than 14 years of experience is definitely not a bad choice for you.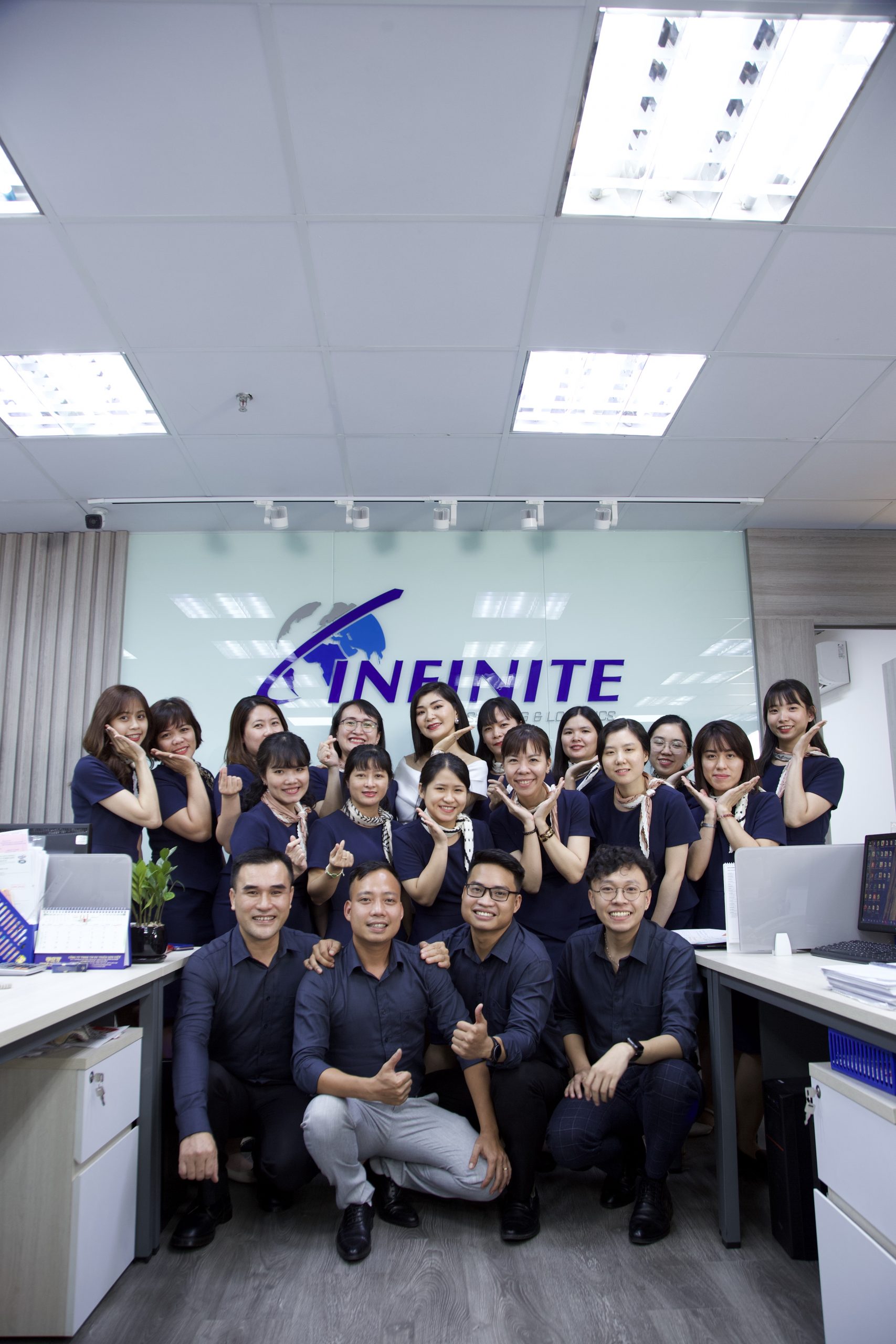 When moving by air, you do not need to worry about those things, because the company you transfer will also take on the role of freight forwarder – they will handle it all: Warehousing, consolidating retail, packing containers, transporting to the port , customs clearance, door-to-door delivery… For delivering goods, Infinite can offer you the best support possible for many type of transport
Infinite Logistics Service
Sea Freight

International ocean shipping

Air Freight

International air transport

Door-to-door

Inland transportation

Multimodal transport
Infinite Sea and Air Freight International service commits to:
Timely delivery and receipt of goods;

The place of delivery is in accordance with the provisions of the contract;

Fast and convenient customs clearance process;

The transportation route is transparent, no other shipping charges are incurred;

Provide full transaction documents

Professional staff, dedicated to customer service and always ready to answer your questions;

Affordable service with many incentives