Sea transportation is a crucial mode of transportation of goods, bringing high efficiency to the world economy. This type of transport ranks first in both transnational freight transport and the transportation of large-volume commodities (up to 85%). Currently, moving cargo by sea is becoming more and more common worldwide. Let's learn more about sea freight by reading the article below!
What is sea freight
Sea transport involves using vehicles and maritime infrastructure. Normally, the main means of transport are boats, and vehicles that play the role of loading and unloading goods are cranes. Marine infrastructure systems serving the transportation of goods are seaports, and transshipment ports for ships and warehouses.
This type of shipping is suitable for areas, countries and territories that have seaports for ships to enter and anchor.
The role of shipping in international trade
Sea freight cannot be separated from international trade, contributing to promoting the development of international trade. Sea transport affects the balance of international payments and changes the structure of the market structure in international trade.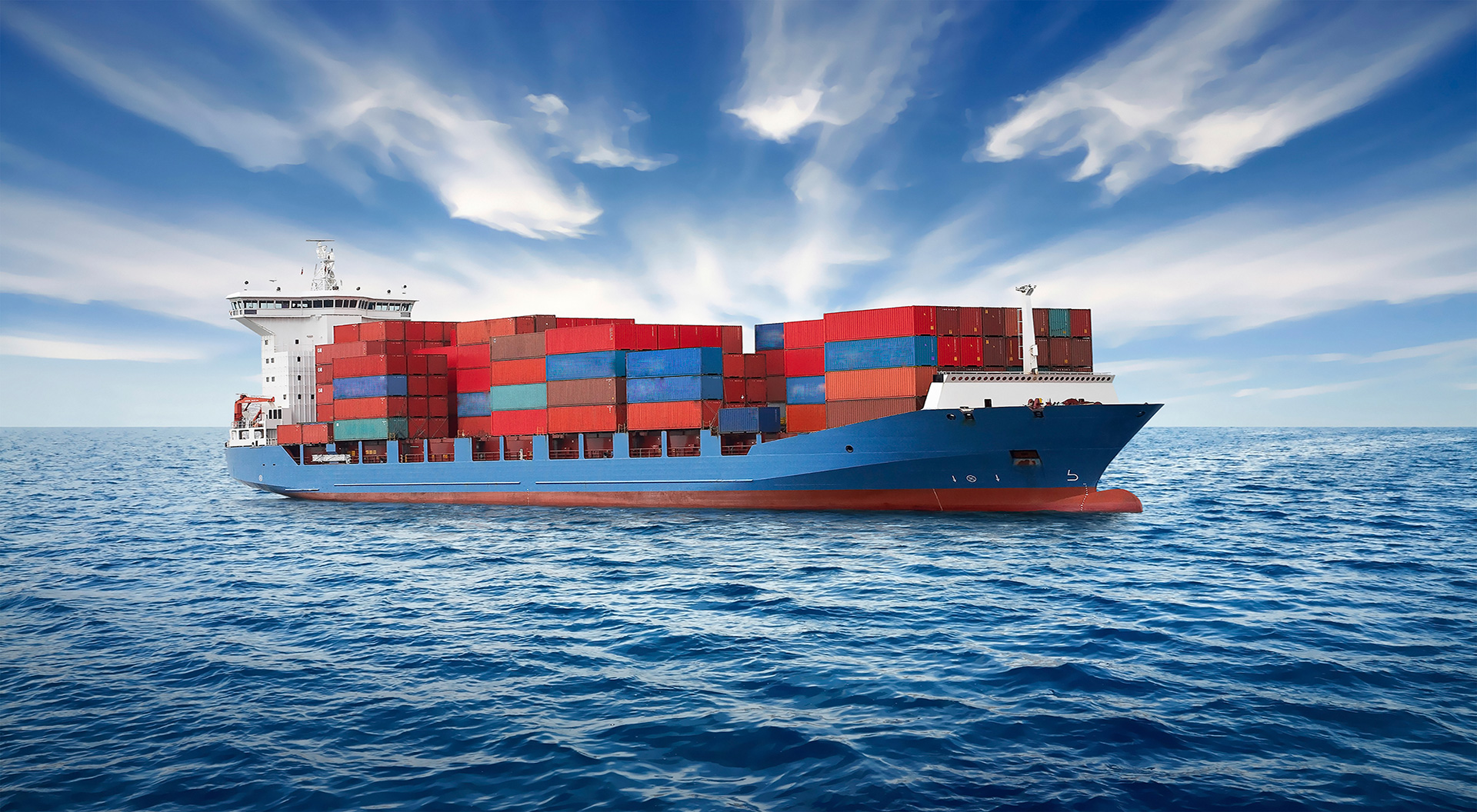 What sorts of products are mainly transported by sea?
Except for the items on the list of prohibited import and export of that country, most goods can be transported by sea. This is probably one of the advantages of this type of transport compared to road and air. Normally, the following items will be prioritized for shipping by sea:
Goods with physico-chemical properties, especially chemicals, chemical solutions, substances that are easy to absorb moisture. Besides, there are other types of volatile dust such as powder,…

 Goods that are easily affected by the environment, easily affected by humidity and temperature such as tobacco, tea, spices,…

 Other goods such as construction materials, machinery, industrial materials, etc.
Not only classifying goods based on nature, sea shipments are also classified by mode of transportation:
General goods will be transported by container.

Transport minerals and sand and stones by barge.

Typical food items that need to be frozen will be transported by refrigerated trucks.
Pros and Cons of Sea Freight
Advantages
It is no coincidence that sea freight has an outstanding advantage over road and air transport. This is also the method chosen by many businesses when transporting commodities. Let's take a look at some of the main advantages!
Diversified cargo:

Any form of goods can be transported across the ocean.. The birth of giant ships, this is to serve the transport of goods. The development of enormous ships was done to aid in the movement of cargo. These ships can travel easily due to the enormous ocean.

Large volume of transport:

Sea freight is the only form of transportation appropriate for enormous, bulky, and oversized products. With a shipping volume that can be hundreds, thousands of times more than air freight.

There is no restriction on transportation support tools and the number of vehicles.

Low cost

: Shipping by sea is considered the top priority in transporting goods between countries since it carries a large volume, so the cost is also reduced. Reasonable shipping costs, much cheaper than air freight.

The problem of collision during transportation is also limited, safe for goods. Because the sea lanes are very wide, collisions are also rare. Sea transport routes are less constrained than road transport.

Creating favorable conditions for economic exchanges with countries around the world.

This expands trade between areas and enhances economic development of the country.
Disadvantages
Natural factors: have a significant impact on sea freight.  Bad weather will affect the speed of the ship so the transit time is also longer
The transportation time to the destination: is rather long because the boat's speed is quite slow. The increased speed is still somewhat constrained.
Contamination of the ocean:

The marine environment may be impacted owing to ship mishaps, harmed ships, or sailors' consciousness.

Shipping cannot be delivered door-to-door: Due to the large size of the ships, the goods can only be transported to the port and then used by road to deliver the goods to the consumers.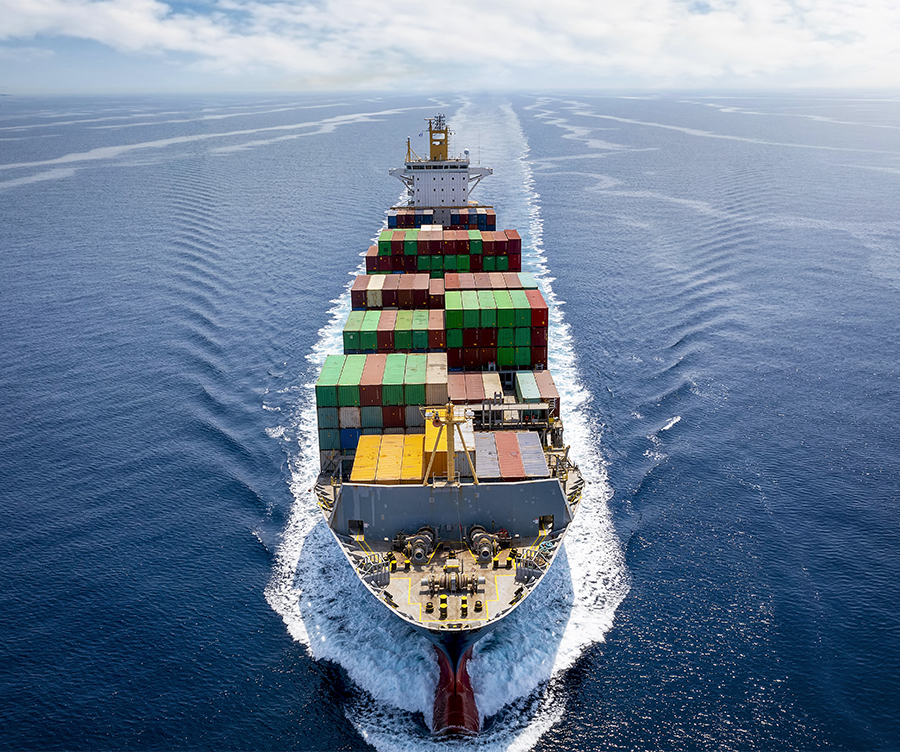 The process of shipment by sea
Step 1: The shipping service provider receives the customer's request. 
Step 2: Carry out customs declaration and customs clearance. Specialized inspection, physical inspection of goods according to customs regulations. Make a set of documents with all necessary documents, apply for a license for free circulation.
Step 3: The commodities will be transported from the warehouse to the port for inspection before being loaded on the deck.
Step 4: Load the cargo on board and start the transportation process.
Step 5: The goods will be unloaded and delivered to the recipient's address as specified in the signed contract after they reach the destination port.
Infinite Sea Freight service
Understanding the importance of this shipping method, Infinite Co., Ltd offers customers the most efficient sea freight services at incredibly low prices, minimizing risk to meet the demands of the modern market economy.
International sea freight is the leading service of Infinite. We specialize in offering advantageous prices for transporting cargo by sea to more than 200 nations worldwide. The company always attaches great importance to the criteria of professional service quality and reduces the cost of shipping goods by sea to save the most costs for customers.
Receive and ship furniture abroad, machinery and technology, garments, electrical and mechanical equipment by sea to countries (USA, China, Korea, Japan, UK, France …) by sea. International transportation of containers, retail packages to foreign nations by sea:
Full Container Load – FCL:

20 feet, 40 feet, 40 HQ, REF (refrigerated containers)

Less Container Load – LCL:

The goods are smaller than 10m3 and cannot fit within the container.

Bulk:

Items that cannot be put in a container but must be packed on the deck or in the hold. For instance, machinery that is enormous, lengthy, or larger than the container, such as cranes and construction equipment.
Why choose Infinite Transport's international sea shipping
Low cost, fast delivery time and excellent safety, so this is the preferred mode of transport for many people. Coming to Infinite, you will be provided with quality sea freight services at the most favorable prices for all types of goods you consign from domestic to international shipping.
When using our service, you will always be assured of the safety of your goods. Committed to deliver the goods to the specified place and on time specified in the contract with fast sending speed. Staff with many professional skills along with hospitality will assist you as much as we can. Cooperate with Infinite and become a long-term partner, you will get various exclusive discounts.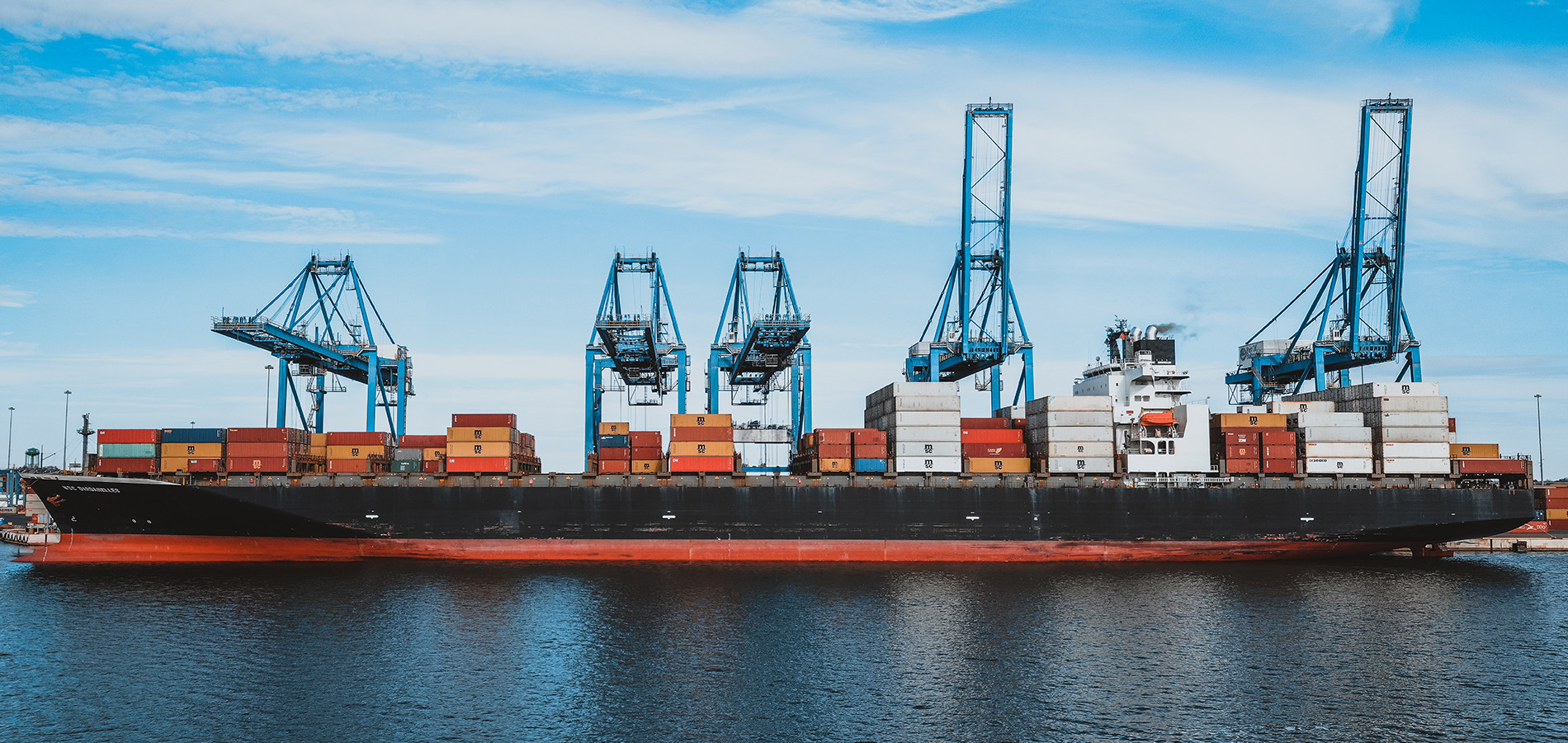 You will be advised and supported with a full package of export procedures including: consolidating, packing, transporting, warehousing, loading and unloading goods, carrying out customs procedures, purchasing insurance, payment, and collecting transaction documents according to your entrustment. Consulting the process of shipping by sea to countries such as the US, UK, Korea, Japan, China,…  in the most inexpensive and fastest way.
We are responsible for providing you with a variety of international shipping methods by sea with the following services:
Loading and unloading goods at your request;

Import and export FCL/LCL containers to all major seaports around the world;

Import and export FCL/LCL to recipient address (door-to-door);

FCL/LCL service: regular goods, bill separation and specified goods;

Shipping services: receiving goods from the warehouse to the port; received from the port and transferred to the warehouse; Receive goods from the warehouse and deliver to the destination you request,…
Infinite's international sea freight service commits to:
Timely delivery and receipt of goods;

The place of delivery is in accordance with the provisions of the contract;

Fast and convenient customs clearance process;

The transportation route is transparent, no other shipping charges are incurred;

Provide full transaction documents

Professional staff, dedicated to customer service and always ready to answer your questions;

Affordable service with many incentives
Contact us
Address: 110 Cach Mang Thang Tam Street, Vo Thi Sau Ward, District 3, Ho Chi Minh City, Viet Nam
Email: info@infinite.com.vn
Hotline: 0283 8230910
Facebook: www.facebook.com/infinite.logisticsandshipping
Linkedin: www.linkedin.com/in/infinite-ils-co-ltd