There are many similarities between logistics and forwarding; in fact, some of their functions are comparable. Perhaps this is the reason why many individuals frequently believe these concepts to be interchangeable. In truth, this is not the case; in this post, Infinite will help you in analyzing the distinction between logistics and freight forwarding services.
Definition of Logistic and Freight Forwarding services
Logistics and Freight forwarding is a form of freight forwarding and transporting goods for importing and exporting goods. Freight Forwarder, abbreviated as Forwarder, is a term that refers to a person or business providing freight forwarding services. Forwarder companies are intermediaries, forwarding and transporting goods of shippers or consolidating small shipments into larger shipments, then transferring them through carriers (by sea or by air) from the point of delivery to the point of receipt.
What is logistics?
Logistics is an indispensable activity in the process of production, circulation and distribution between product manufacturers and distributors. Including many activities such as supply and demand planning, storage, inventory management, control, transportation, rotation, packaging, procedures, freight forwarding,… to ensure optimal goods process transferred from the producer to the consumer.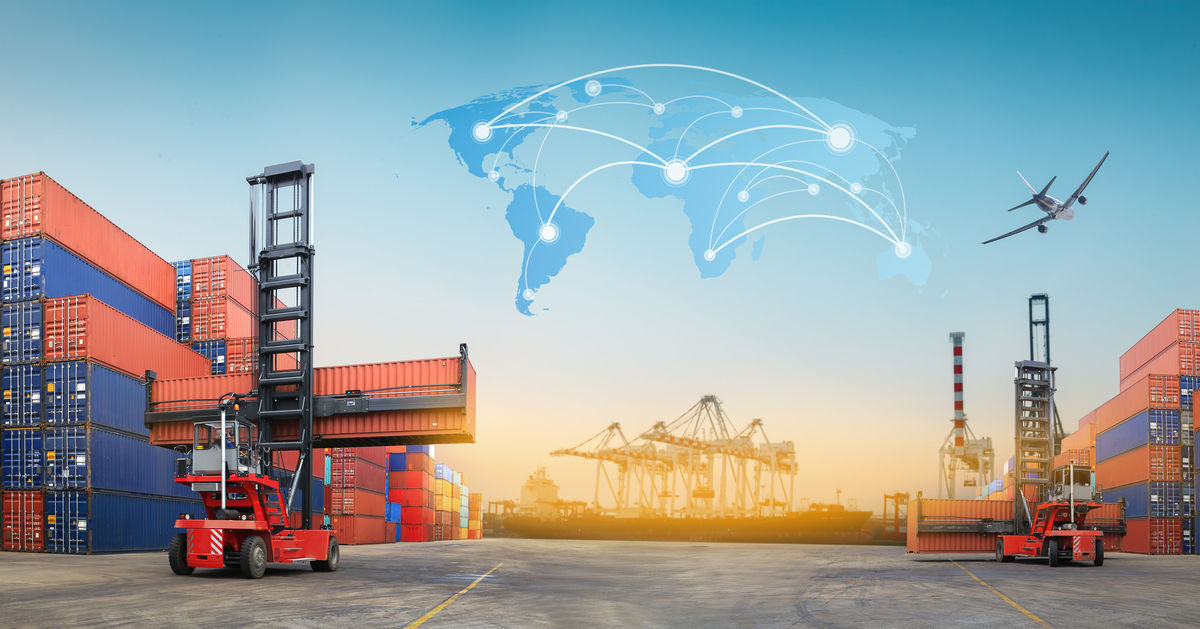 Particularly in an era when countries are accelerating the process of economic exchange and integration, logistics services have emerged as a crucial economic link. This demonstrates that there is a sizable and critical need for logistics services among manufacturing and commerce businesses. 
What is freight forwarder?
The freight forwarder is the organization that will serve as an intermediary, collect the products from the customer, and select the best-priced shipping mode (air freight, trucking, or sea freight) to guarantee delivery in accordance with the agreement between the parties. Besides, they also serve accompanying services such as customs clearance, storage, packing, …
For example, a company in Ho Chi Minh wants to import a shipment in a 40-foot container, equipment goods from the US to Vietnam. Forwarder will arrange to sign a contract of transport to receive this shipment with the company. Then, based on the available ship schedule, plan to transport the shipment from this container to Cat Lai port, then proceed to customs declaration at the Saigon border gate. And hand it back to the company at the agreed place.
Characteristics of Logistics and Freight forwarding services
Features of Freight forwarding
What value have the forwarders added, and what part do they play in the economy? Why are forwarders necessary for import and export businesses?
Small customers are not easy to access and work directly with carriers, so we need an intermediary as a forwarder to meet the needs of freight.

Using forwarder companies will help customers reduce costs since forwarders will find the best shipping method, route, and most suitable carrier. In order to save expenses for each shipper, forwarders can organize numerous small shipments to pack and convey to the receiving location.

Forwarders bring more value to customers. Especially in terms of service quality, and the ability to respond flexibly when it is possible to cooperate with more carriers. Regional assistance for freight forwarding is frequently more extensive than for transportation firms.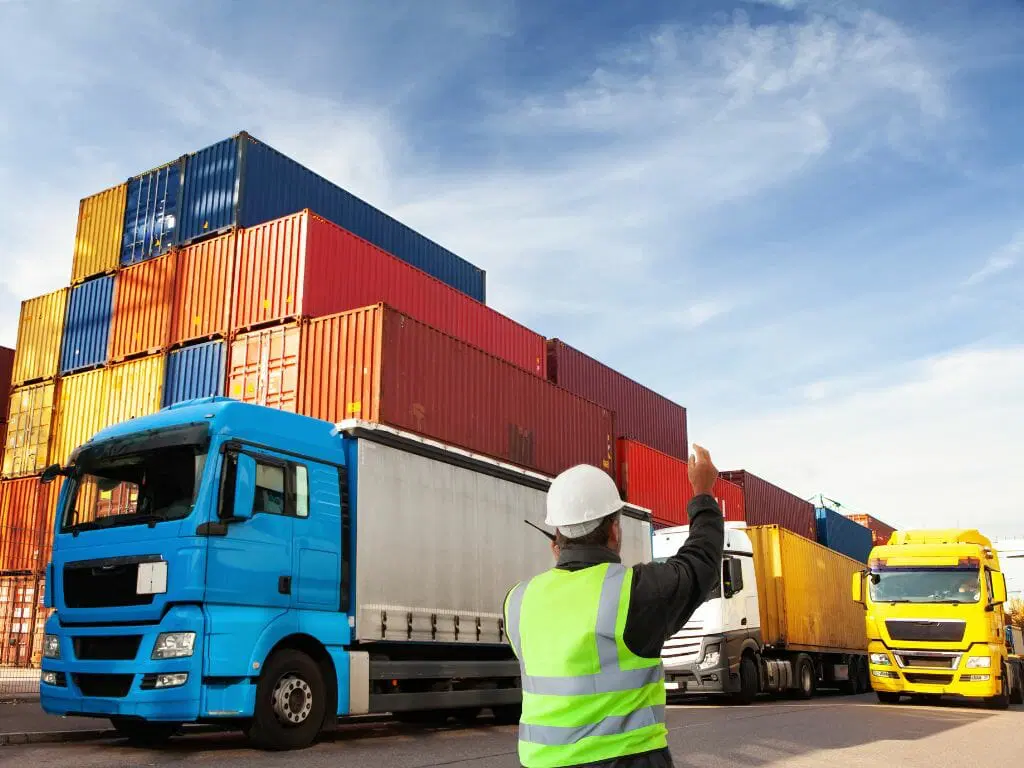 Other Freight forwarding services
In addition to arranging transportation, logistics and forwarding companies can offer a wide range of additional services to their clients, allowing them to concentrate on their manufacturing and commercial operations. The following are some additional services provided by forwarders:
Customs clearance – The forwarder can complete the necessary paperwork and pay import and export taxes on behalf of the owner of the goods.

Relevant documents such as bill of lading (B/L), import and export license and certificate of origin (C/O).

Logistics, inventory management and supply chain management operations.
The forwarder is moreover a helpful source of information about global trade. Experienced forwarders will be good and free consultants for new customers entering the field of import and export.
Characteristics of Logistics
Logistics activities link the manufacturing, transportation, distribution, commerce, warehouse, ports, and aviation sectors together. The goal of the logistics sector is to produce commodities that are competitively priced, packaged and preserved to the appropriate standards, and distributed at the appropriate time and location at a reasonable price.
Services offered in logistics include:
Multimodal transport to countries without seaports.

Door to Door Service.

Providing cargo insurance brokerage services.

International shipping of samples and documents.

LCL service.
The difference between Logistics and Freight forwarding services
✅ The activities of a forwarder generally consist of managing the movement of products (by modes of transport) from the place of origin to the destination in accordance with the contract. Meanwhile, logistics will expand in scope, offer a wide range of additional services, and assist client import and export along with other business processes, including forwarding. Therefore, it is possible to say that forwarding is a critical part of the logistics service chain.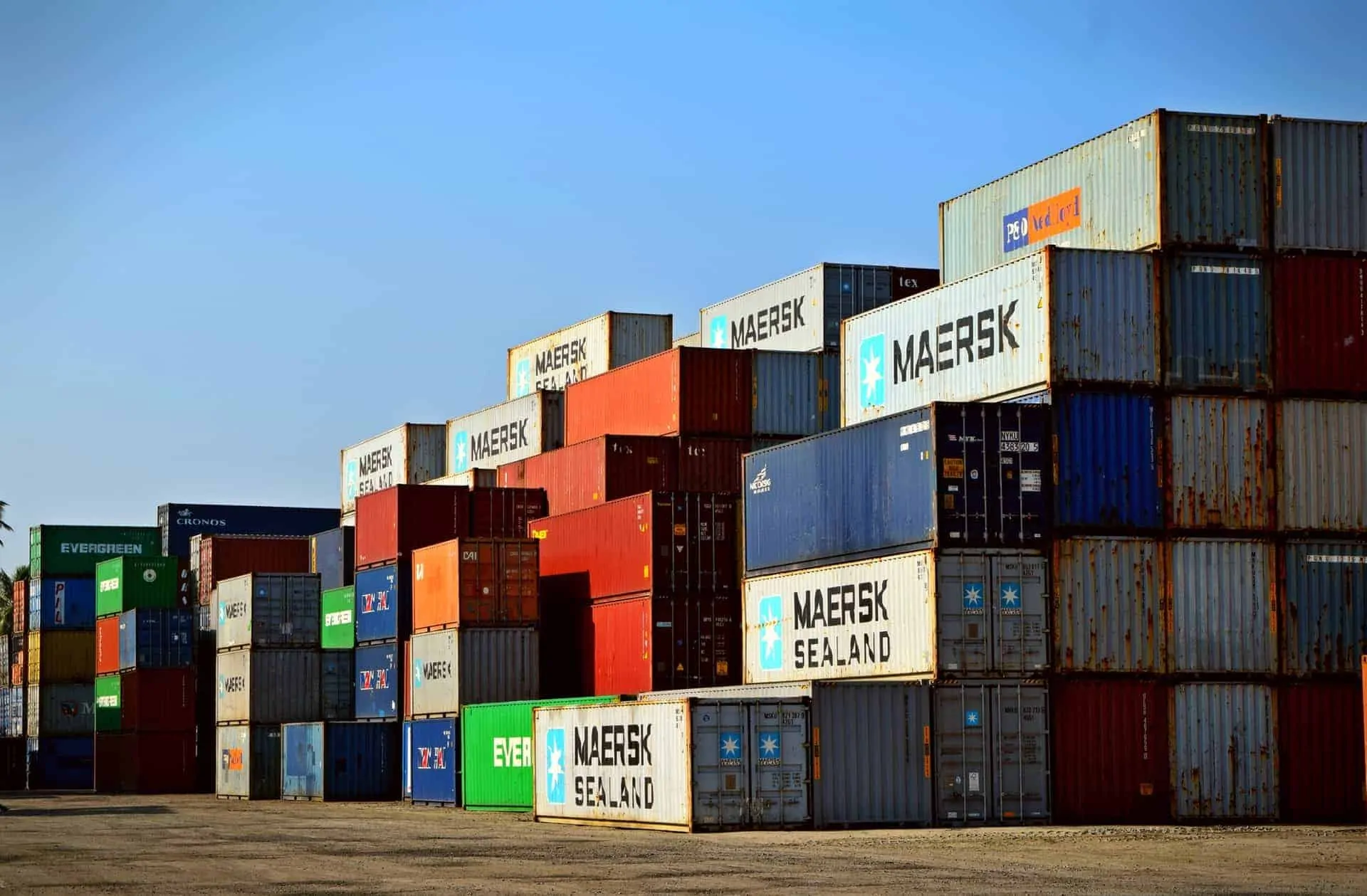 ✅ It is easy to get confused when talking about logistics services, which may not always include all services. Therefore, even if a company only provides one or a few specific services, such as packaging, customs clearance, warehousing, shipping, or forwarding, that still counts as providing a part of the overall logistics service. Thus, this business offers logistical services.
✅ Particularly for forwarders, when there are many stages similar to logistics (such as customs clearance, procedures, international freight forwarding, …), they often claim to be a logistics company to increase their scale and reputation. their own in the market. This is the main cause of confusion for many people.
How to choose the right Logistic and Freight forwarding services
If you are an import-export company, or a manufacturing or trading company that needs to transport goods, then choosing the right Logistics and Freight forwarding company is also essential.
Experience and type of service:

See whether they deliver comparable goods to your requirements.

Professionalism and attitude: Professional forwarder companies would gladly address your questions and provide in-depth explanations for their solutions. This is very beneficial when you are new to the field of import and export.
Cost

: Total shipping service charges for your shipment. Remember to clarify all costs and limitations that may arise later. You compare side to side to choose which offers the best rate. You also need to consider whether this cost has really optimized profits for you